Mark Adam
Acadia University
Drummer/percussionist Mark Adam has made a versatile career across Canada and around the world as one of Canada's strong creative musical voices and has leant his support to a diverse array of the best musicians this country has to offer.
Receiving his Bachelor of Music with distinction in Percussion Performance in Calgary and a Master's Degree from the University of Toronto, Mr. Adam has played with the Calgary Philharmonic Orchestra, plays regularly with Symphony Nova Scotia, has been an ensemble member and guest soloist in the New Works Calgary Ensemble, principal percussionist of the Banff Center for the Arts Orchestra under Krysztof Penderecki and a frequent performer on CBC. His jazz credits include concert work with David Braid, Mike Murley, Jake Langley, Jonathan Kreisberg, Ralph Bowen, Hugh Fraser and Andrew Downing as well as tours with The Dave Restivo Quintet and Carol Welsman. As a modern dance composer and accompanist, Mark has worked with many of the country's best including Peggy Baker at the National Ballet and Christopher House at the Company of Toronto Dance Theater. Music travels have taken Mr. Adam to Japan, Poland, Finland, Germany, Australia and the United States as well as across Canada.
As a frequent participant at the Banff Center for the Arts, Mark has been involved in three of the Summer Jazz Programs, been percussionist in residence and a performer in various chamber music programs and composition workshops. His love of contemporary music and artistic collaborations make his involvement in new, ground-breaking projects almost inevitable.
His current interests span the great sea of musical styles. Recording credits include Dave Gunning, Debbie Adshade, Dave Restivo and Country music star, George Canyon as well as producing the Transatlantic Zodiac Ensemble. He has been presenting a series of highly successful solo percussion concerts and workshops across the Maritimes at high schools and universities challenging participants to be more engaged and thoughtful members of society. He is involved with various rock and pop projects in Toronto, New Brunswick and Nova Scotia and with his own live project The Barriomatic Trust, Tin Banger with Joel Leblanc and Tom Easley and the jazz trio ERA.
As an educator, Mark has quickly become a powerful voice in helping young artists discover and develop their talent. He has been a guest lecturer at St. Francis Xavier University, has taught extensively as a clinician and private teacher in Calgary, Toronto, Prince Edward Island, New Brunswick and Nova Scotia and has been on the summer music faculties of St. Francis Xavier University and Acadia University. He has been a guest artist, teacher and adjudicator for various universities, festivals, schools and school boards across the Maritimes as well as being an artist mentor for the National Artist Program of the 2011 Canada Games.
Photos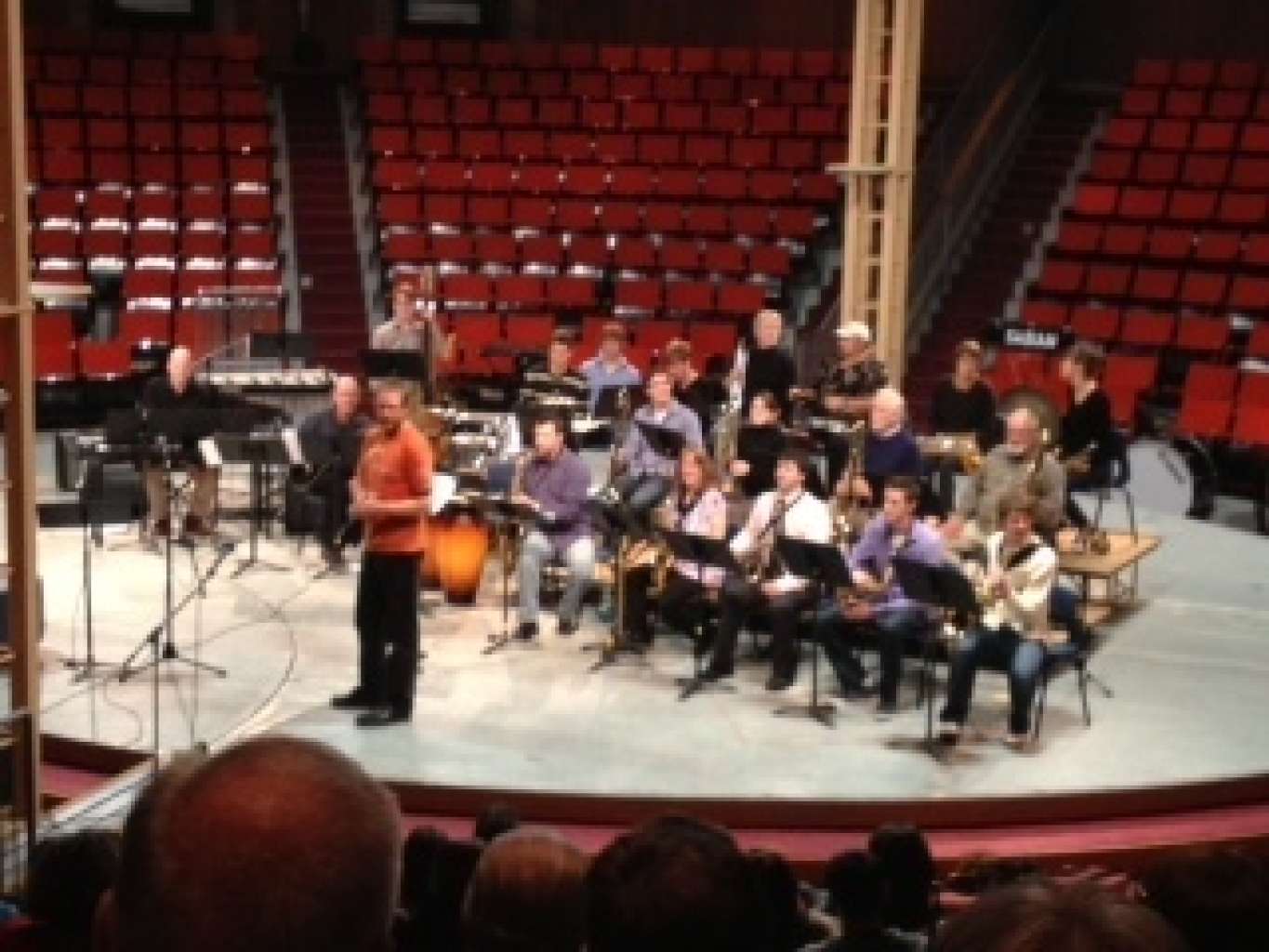 Share