Julia Cleveland
JC5
"Hogtown's heir to a new-ish tradition of female driving drummers such as Cindy Blackman and Suzie Ibarra"
-Wholenote Reviewer, Geoff Chapman.
"Great tunes, great playing, great sound"
- Jazz FM radio host, Larry Green.
Julia Cleveland is a drummer and composer who has been showcasing her talents through performances with her eponymous quintet.
She recently released her debut CD, "Tumble, Stumble" to critical acclaim. She has now emerged as a unique Toronto jazz musician with a breadth of musical experience. In addition to performing with her own jazz ensembles, Julia can be found gracing the stages of Toronto's jazz venues, in musical theatre orchestra pits and on festival stages.
The Quintet, Julia's main artistic project, has been active on the jazz scene with increasingly frequent performances in Toronto's main jazz clubs over the past couple of years. It has developed a reputation for catchy and sophisticated original music played by fabulous musicians spawning a growing following.
Julia is also recognized as a leading taiko Japanese drummer in Toronto. She has been a member of, recorded and toured with the Kiyoshi Nagata Ensemble. As part of the Muhtadi International Drumming Festival she toured Trinidad and Tobago with Isshin Daiko. She is currently the Artistic Director of Isshin Daiko, co-producing their upcoming CD and contributing compositions to their repertoire. She leads a weekly youth taiko group, Jakurai, at the Toronto Buddhist Church. Julia performed as a guest artist with taiko group, Onnanoko and the York Regional Symphony Orchestra.
Julia graduated from University of Toronto earning a Bachelor of Music in Classical percussion, then studied with drum guru, Jim Blackley for several years and later enrolled in the Mohawk College Jazz Program graduating with honours and winning the Rosseau House and Eva Palonek awards.
Julia's past performance history includes playing with numerous community orchestras and symphonies as well as jazz ensembles (including Rita diGhent, the Chris Gale Quartet, the Mike Grieve Trio, the Joe Lagan Trio and the Darryl Orr Quartet). She has toured Italy, Austria and Ireland with the Brampton Concert Band.
Julia and her quintet will be performing at Jazz Festivals the summer including The Toronto Beaches Jazz Festival and the Montreal Jazz Festival.
Photos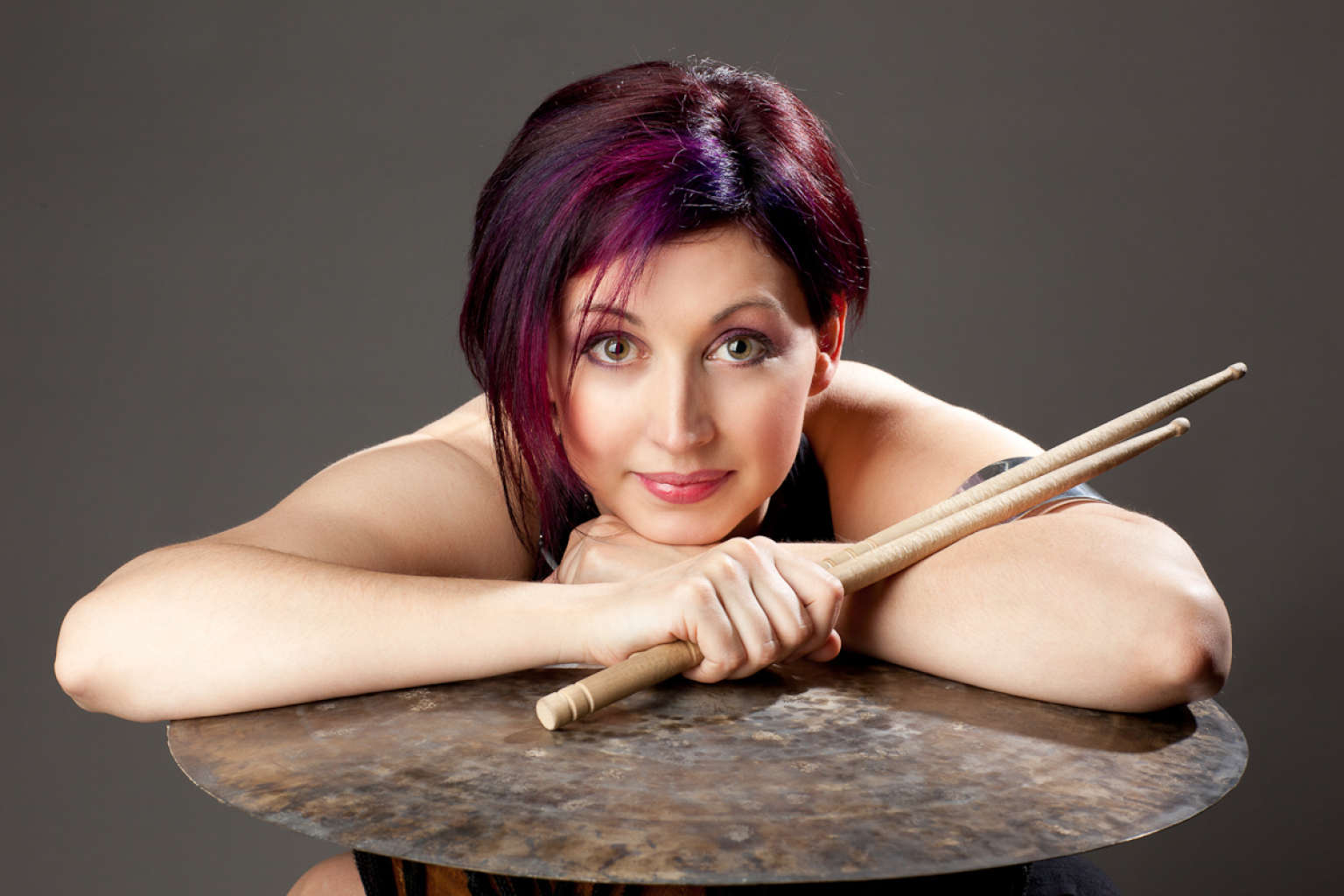 Links
Share