Community Living
Hamilton Drum Corps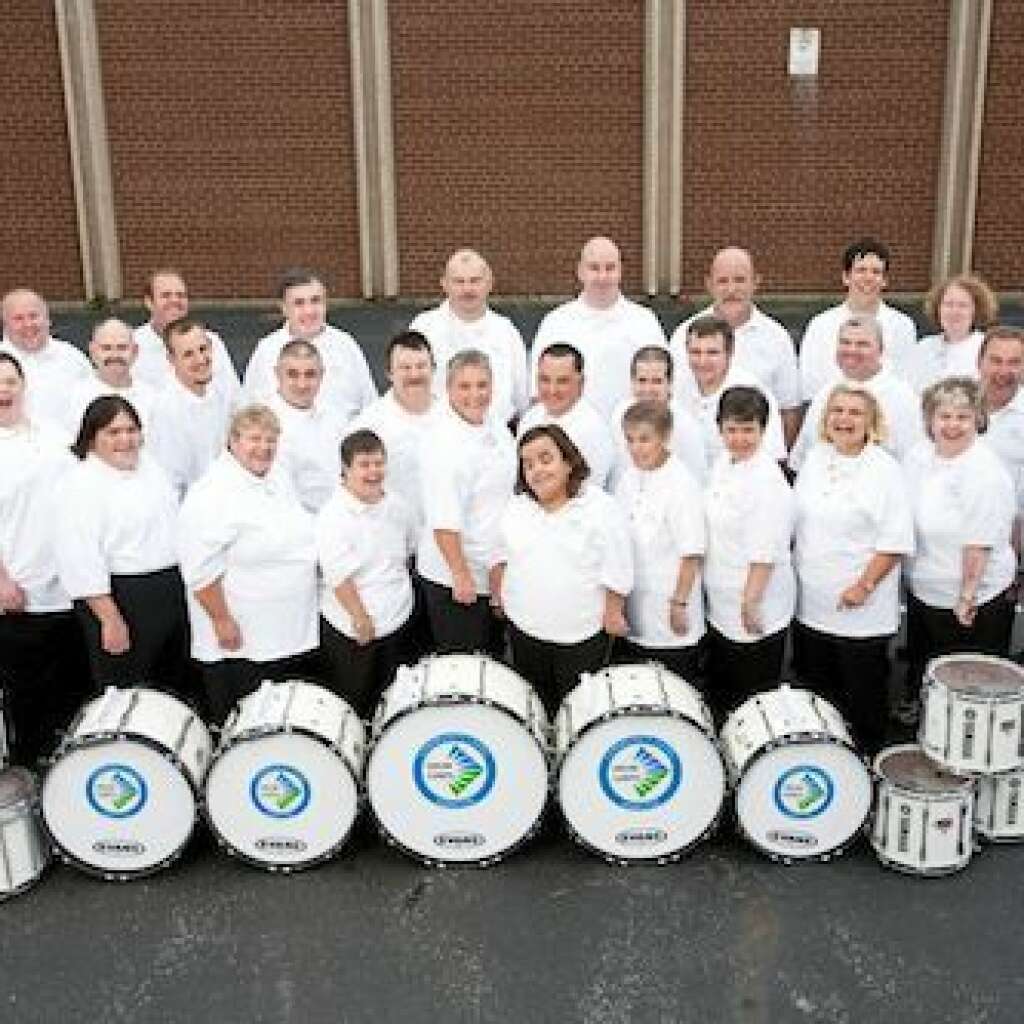 The Community Living Hamilton Drum Corps is a small but integral part of the Community Living Hamilton Organization.
The Community Living Drum Corps is made up of 50 individuals who have developmental and physical handicaps and range in age from 20 to mid 70's.
We are the ONLY Community Living organization that has a drum corps.
The corps began in 2003, and at that time all members were in the colour guard and received 1-1 staff support. Today, totally unassisted, the corps marches a 28 person drumline and has a colour guard which spins and moves their flags in rhythm to the music.
The same as other drum corps, the Community Living Hamilton Drum Corps has an extensive repertoire comprised of original beats and song renditions. However, unique to us, the Community Living Drum Corps has no paid staff.
Generous donations and grants from other organizations have allowed the Community Living Hamilton Drum Corps the opportunity to continue to grow, excel and entertain.
Always in demand, we have performed throughout Southern Ontario and have won awards and acclimations for our professionalism and musicality.
As ambassadors for inclusion, The Community Living Hamilton Drum Corps continues to prove that disability is just a word and not a barrier.
Videos
Photos
Share