Dale Penney
HOWZAT
Hailing from the east coast of Canada, Dale grew up surrounded by music and musicians. At 14, he decided to make it his life.
At 14, he decided to make it his life. Between then and now, he's covered the entire country...St. Johns to Victoria...and Windsor to Yellowknife!
Since moving to the London area in 1995, Dale quickly established himself in the local music scene, and he's had a well-stocked calendar ever since. Even now he skillfully juggles up to seven different projects at a time...including 2 original bands--NAIL (progressive metal) and HOWZAT (new rock). Both bands are currently writing and recording new material for upcoming cd's.
Then there is his tribute band--SabbathOnlySabbath...a definite must-see!! His most recent project.."PI"...(yes the one from math class) lots of classic rock..and material a lot of other bands wont touch. The PI-men will try anything once! Along with his teaching roster, he also freelances with various local acts...The Nathan Ouelette Band...The Greg Lyrette Band...etc. Dale is also the house session drummer for Mole Studios in London. As well as having a small computer shop at home, he is completely self-employed and a full-time working musician. And a very proud member of the DREAM family!!
Videos
Photos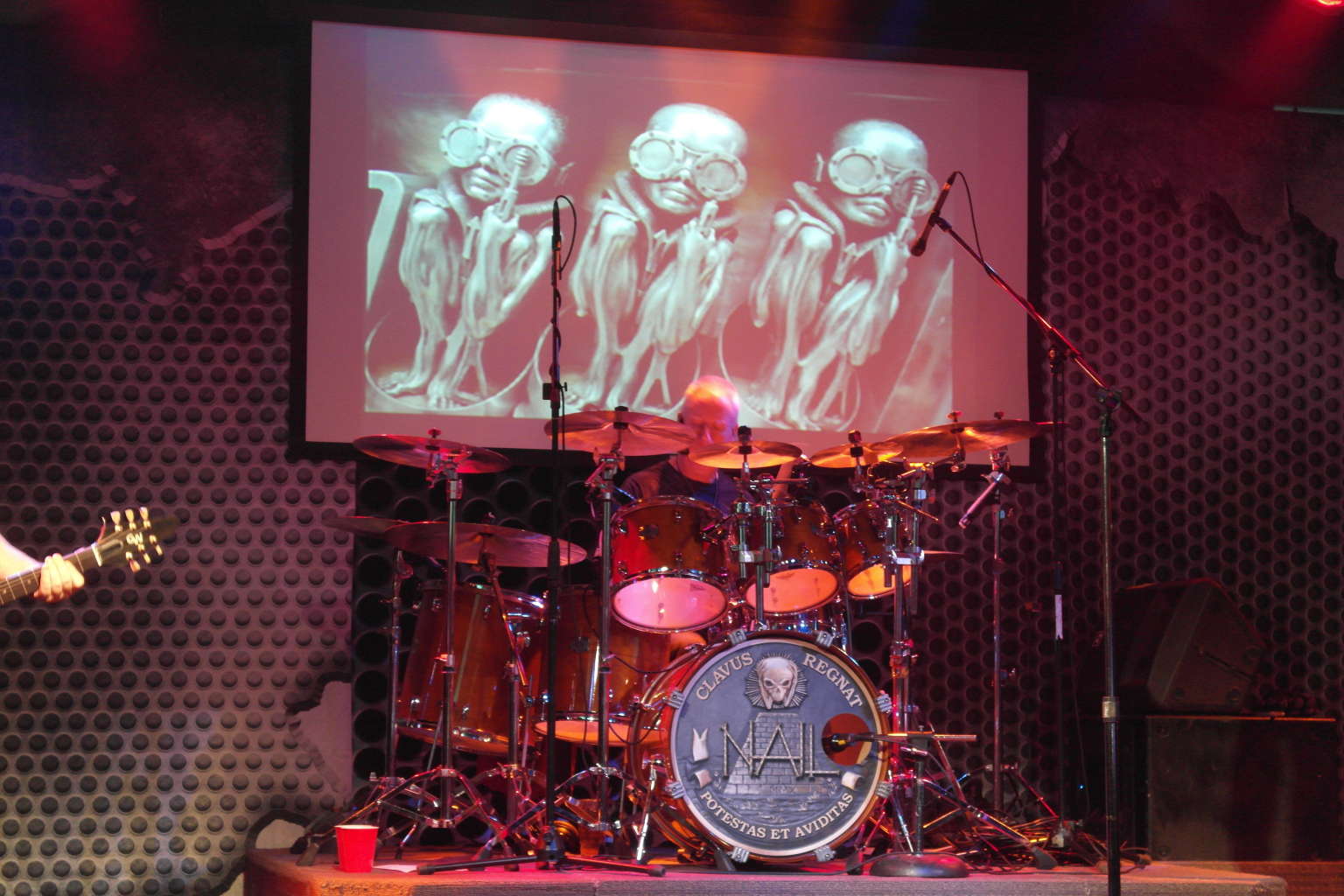 Share