Anthony Piazza
Atsuko Chiba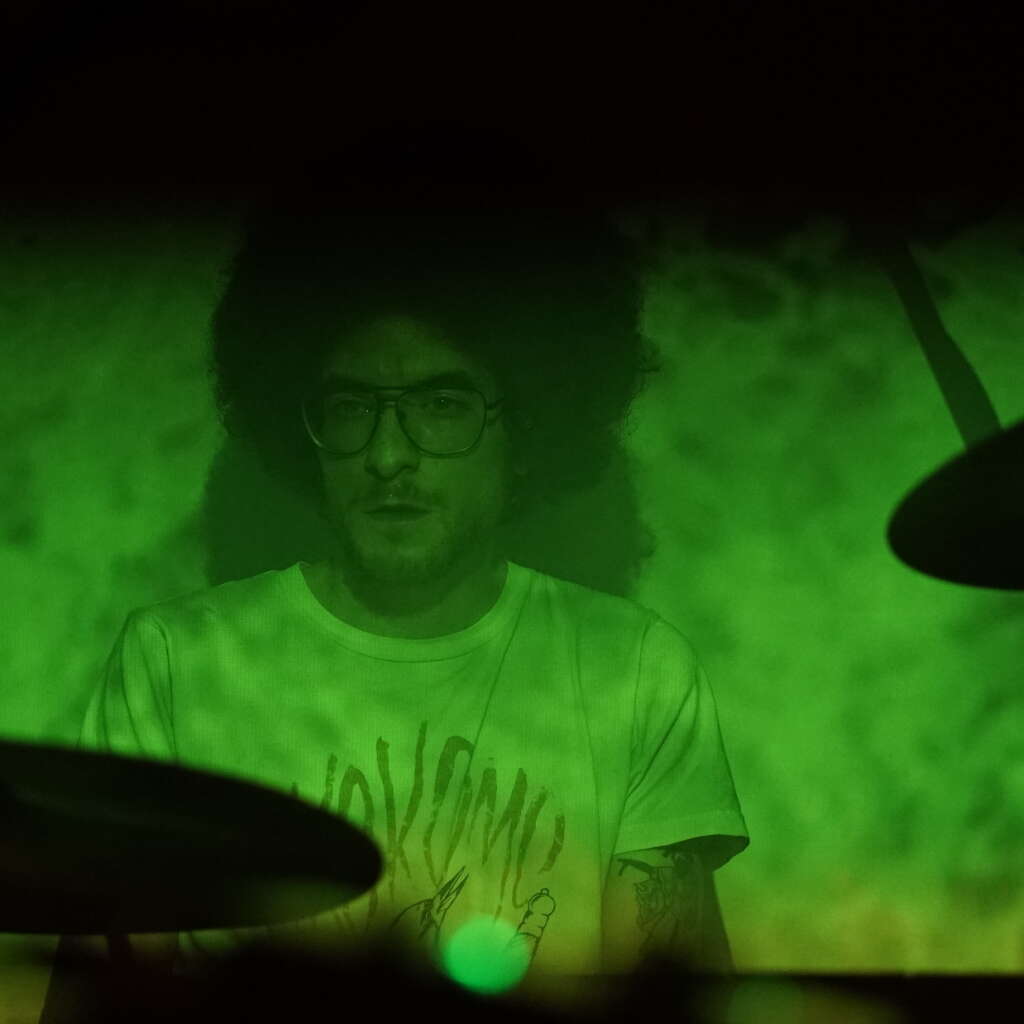 I have always taken an unconventional approach to musical creation. Having studied electroacoustic composition at Concordia University in Montreal, I am trained in creating music that blends electronic and acoustic sounds into experimental compositions.
I diversify my drumming by paying close attention to dynamic subtleties while maintaining a tight rhythmic backbone. My nonlinear, composite style supports softer, ambient sounds, heightens louder progressive moments, and supports everything in between.
The flexibility of my hybrid performance setup, which includes electronic pads, allows me to experiment with immersive soundscapes and live visual projections in real-time. A deep passion for live performance and strong DIY ethic keep me coming back to the stage time and time again.
Atsuko Chiba is a five piece from Montreal, Canada.
Their music prominently features heavy effect processing and ambient electronics, within a melodic and rhythmic framework.
Their live show, aims to create immersive sensorial environments by combining sound-based creative practices and live visuals.

Videos
Photos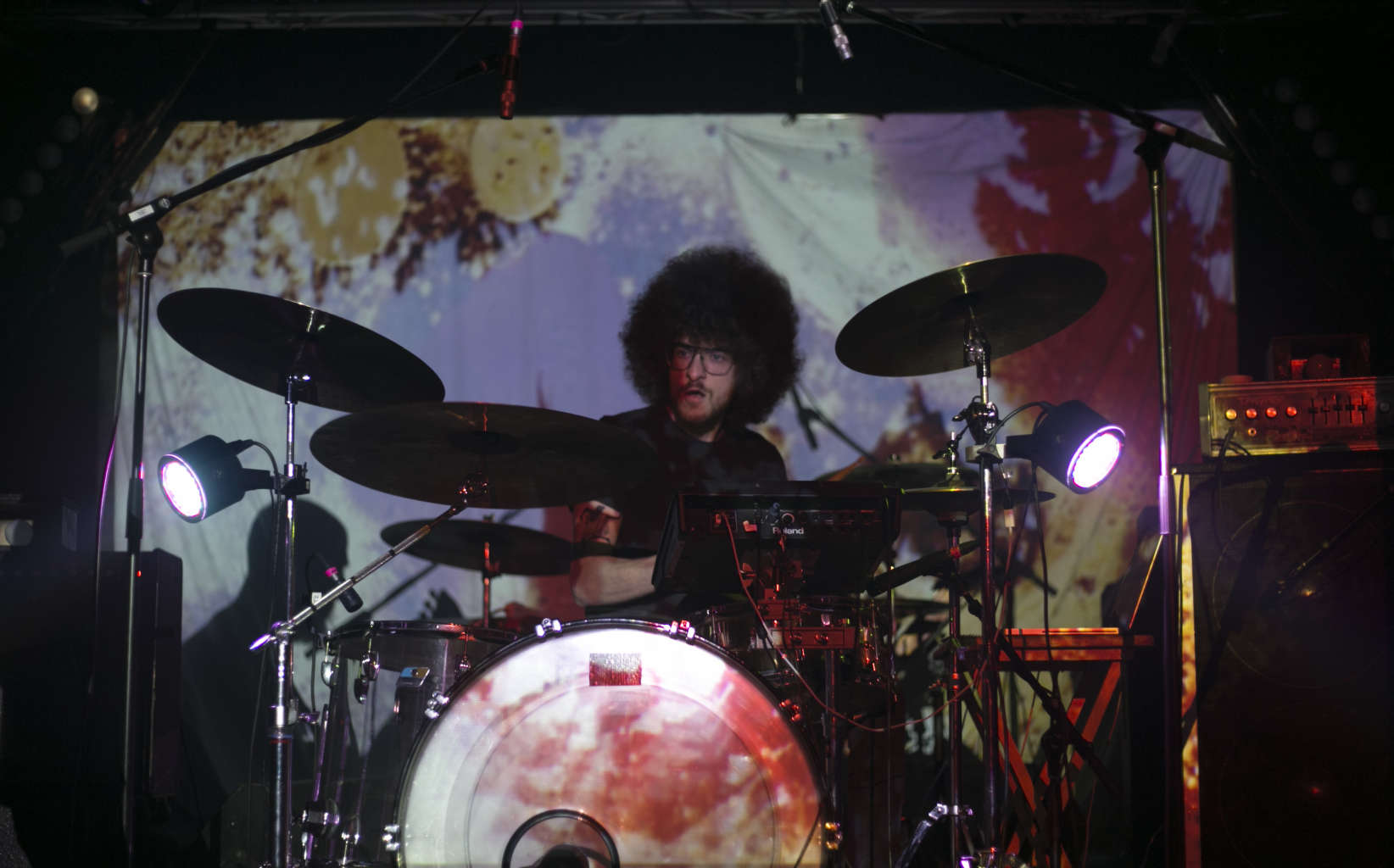 Share