Cormac Byrne
IRL/UK - Independent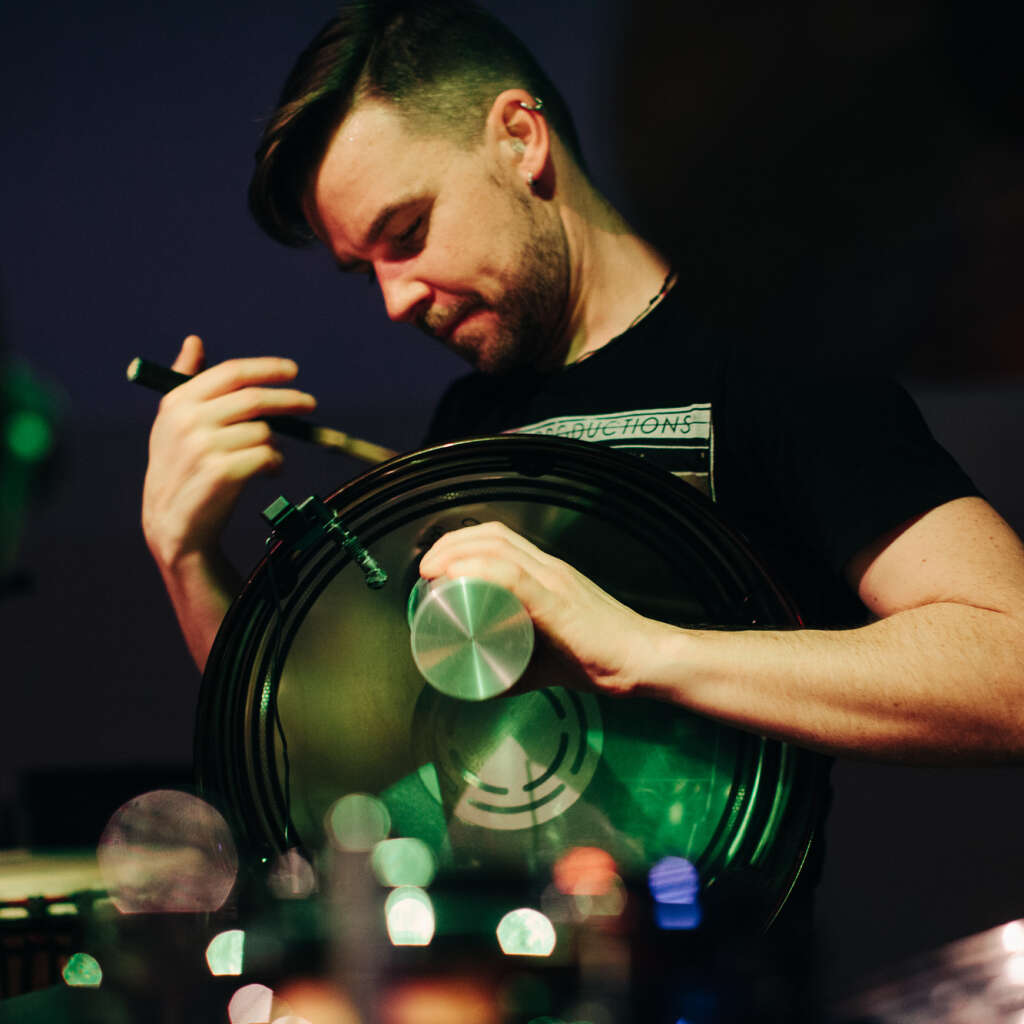 Cormac Byrne is a critically acclaimed bodhrán player, drummer, percussionist, composer and educator from Waterford, Ireland and is now based in the UK.
The Sunday Business Post once described his work as 'bridging the gap between Ireland and the World', with The Telegraph adding that 'his skill and intuition are integral to folk-
pop that is Irish Music for the 21st Century'. He has received many awards for his work including The John Wray Percussion Prize at the Royal Northern College of Music (Manchester), The BBC Young Folk Award 2002, and was winner of the BBC Fame Academy Arts Bursary in 2006. He featured on Seth Lakeman's Freedom Fields album, which won 'Best Album' at the 2007 BBC Folk Awards and in 2017 was winner of The Buxton Fringe Ensemble Award with Dodo Street. He was named Instrumentalist of the Year 2019 at the FATEA Magazine Music Awards in the UK. He has performed and recorded worldwide with diverse musicians from many genres: from Uiscedwr, Soumik Datta, Aruna Sairam (India), Seth Lakeman, Ross Ainsley, Kathryn Tickell, Kefaya, Damien O'Kane, Kate Rusby, Mischa MacPhearson, and Michael McGoldrick to orchestras worldwide including the BBC Scottish Symphony Orchestra, City of London Sinfonia, Royal Liverpool Philharmonic Orchestra, City of Birmingham Symphony Orchestra, Adelaide Symphony Orchestra and Singapore Orchestra of the Music Makers. He has taken in guest appearances with many artist including Tony Christie, Rhiannon Giddens, O'Hooley Tidow and Rioghnach Connolly. He featured with Aerial Dance Theatre Company, Fidget Feet, in several touring productions around the world, including headline spots at Cervantino Festival in Mexico, San José Arts Festival in Costa Rica and he performed with Les Commandos Percu at the 2012 London Olympics. Cormac is the primary folk percussion tutor at both the Royal Birmingham Conservatoire
and Newcastle University, and he appears as a guest lecturer at several other universities across the UK and Ireland. 2020 is another busy year and sees him collaborating with an eclectic host of artists including Show of Hands, Capercaillie, Adam Summerhayes, Dodo Street, The Haar, Backbeat Percussion Quartet and many more.
*** Photo Credit Tom Griffiths ***
Links
Share