Esteban Jimenez Carvajal
Costa Rica - Independent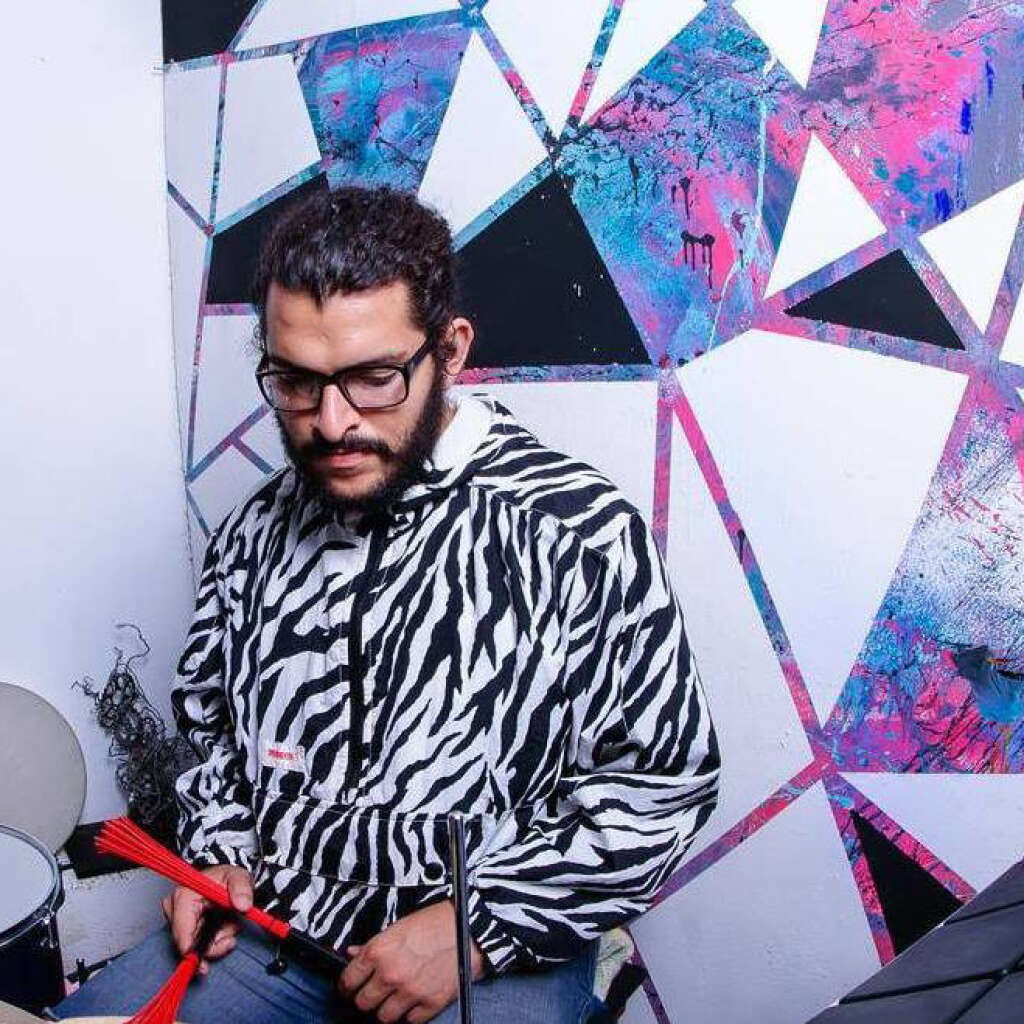 Esteban Jiménez is a Costa Rican Musician who has been a Professional Drummer since 2014.
Born in San José, Costa Rica, he began his musical training at the age of 13, always guided by a great passion for percussion instruments, he began his studies focused on classical percussion.
But at the age of 17 he made the determination to focus on his training as a drummer and join the Sanders drum lessons program taught by Carlos Sanders, one of the most prestigious drummers and educators of the instrument in Costa Rica and Central America.
In 2013 Esteban was selected along with a group of students
to participate in the Costa Rica drum fest, a festival in which not only the best drummers in the country performed, but also had world-class drummers and teachers as international guests, such as: José Rosa, Camilo Torres, Ruy López Nussa, John Riley, Chris Hanning, etc.
Since then Esteban has served as a professional drummer for both concerts and studio recording sessions.
The versatility of its perfomancy has attracted the attention of artists in different musical styles ranging from Costa Rican native music, Rock, Pop, funk, Electronic music, etc.
He has worked with international artists such as: Seth Condrey (USA), Armando Sanchez (Dominican Republic) Daniel Piedra (Canada) By Garcia (USA).
And recognized national artists such as: Sebastián Guillem, Cocofunka, Ale Fdz, Banda Fusión, Chisco Chaves, Olafo and many others.
From 2015 to date Esteban has participated in musical projects of international exposure as permanent drummer of the band of the Christian singer based in Canada, Daniel Piedra Soto, where he has participated in 10 Tours that have taken his work through Mexico, the United States and Ecuador.
In 2016 Esteban ventured into the field of pedagogy and teaching of the instrument and has taught drummers inside and outside of Costa Rica, his experience has led him to work in renowned music academies and his work has trained dozens of musicians , It is always in your interest as a person and musician to constantly reinvent yourself, and update your study, learning and teaching methods.
Currently Esteban continues to participate as a drummer in different musical projects as a drummer for tours, concerts, studio sessions and educator.
Links
Share