Joley Cragg
UK - Workers Union / Independent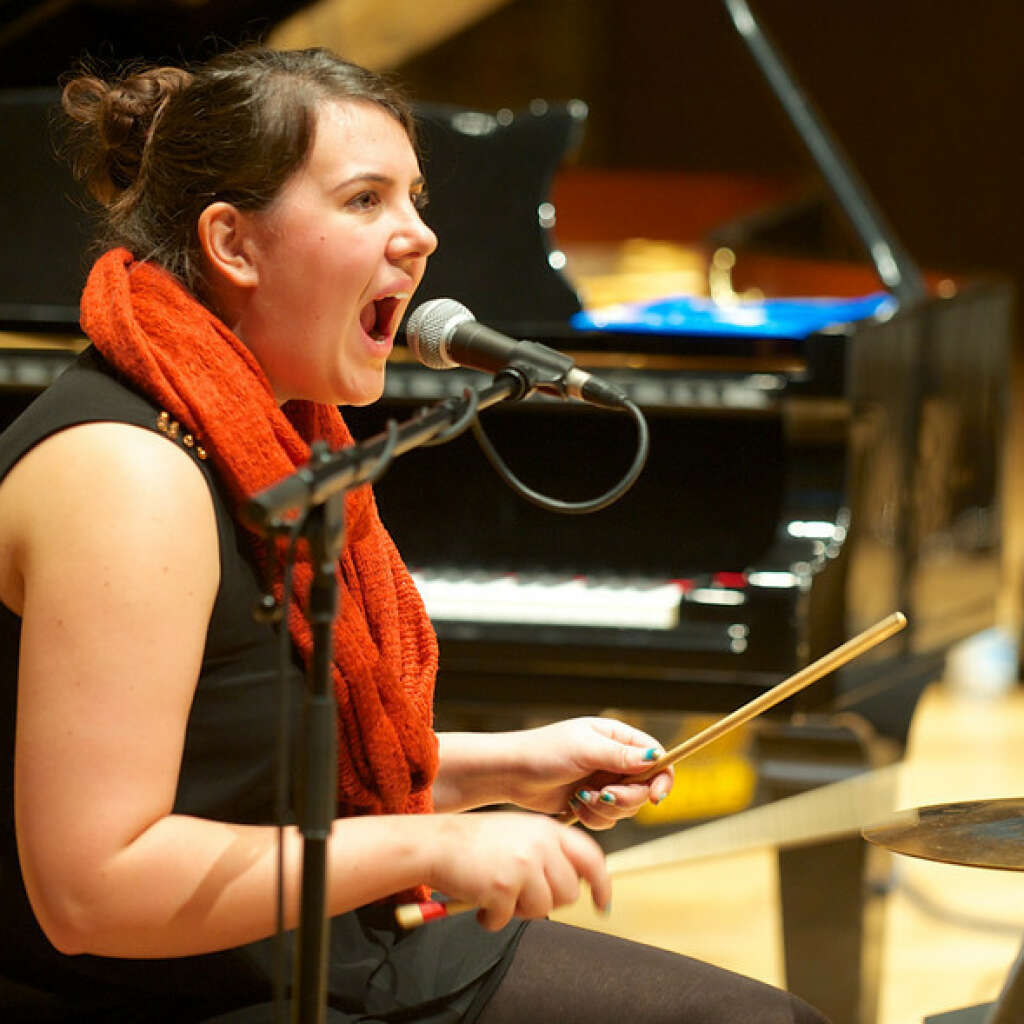 Percussionist Joley Cragg trained at the Royal College of Music, and the Guildhall School of Music and Drama.
Theatre work includes The National Theatre (Antony and Cleopatra, Percussion and deputy MD), The Globe (Love's Labour's Lost 2018 summer season, deputy Romeo and Juliet, Summer of Love 2017 Season), The Royal Shakespeare Company (deputy Cymbelline, Barbican Theatre and Queen Anne, Haymarket), Club 11 Productions (A West End Christmas, Cadogan Hall) and Alex Parker Productions ( The Railway Children, Cadogan Hall, A Little Night Music and Kings of Broadway, Palace Theatre.) Joley is also a percussion deputy on Motown the Musical (Shaftesbury Theatre.)
Orchestral work includes Bournemouth Symphony Orchestra, City of Birmingham Symphony Orchestra, London Contemporary Orchestra, Orchestra of the Swan.
Joley recently worked alongside the Berkeley Ensemble, featuring on the album Stabat Mater, a work previously un-recorded of the same name by Lennox Berkeley.
A live recording was also broadcast on Radio 3 for the Spitalfield's Summer Festival 2016. Other recording work includes playing percussion on Carrie Hope Fletcher's 2018 debut album When the Curtain Falls. Alongside this, Joley is a keen chamber musician and is a member of contemporary music ensemble The Workers Union, who are constantly commissioning and performing works for their unusual line up of instruments. The ensemble have worked closely with Sound and Music, PRS for Music Foundation, New Dots and Non-Classical, and have commissioned many works by notable composers, including Joe Cutler, Matthew Kaner, Ryan Latimer and Benjamin Oliver. The ensemble were featured as composer Matthew Kaner's first piece for his Embedded: Radio 3's Composer in 3 residency in partnership with Sound and Music. Matthew's piece 'Collide' was broadcast on Radio 3 each morning during September of 2017. Recently the ensemble were featured on Joe Cutlers recent album release: Elsewhereness. Workers Union Ensemble were awarded a grant from the Medical Research Council for the groups latest project, titled 'Hearing HIV' and will perform this work again in March of 2019 at The Tuner Sims Southampton.
Joley has a special interest in Indian music and regularly performs on the tabla. She has worked on new operas and in a contemporary setting using the instrument. Recent performances at The Globe had a tabla feature. Some of Joley's compositions for the instrument are featured in Kuljit Bhamra's book series 'Read and Play: Indian Tabla Drums', available now.
Joley is also a member of the Trinity College London, Rock & Pop examiner panel.
'Joley Cragg's brilliant, vehement performance of Iannis Xenakis' Psappha.... ' Paul Kilbey, Bachtrack.
Photos
Links
Share