Darren J. Crome
UK - Giles Robson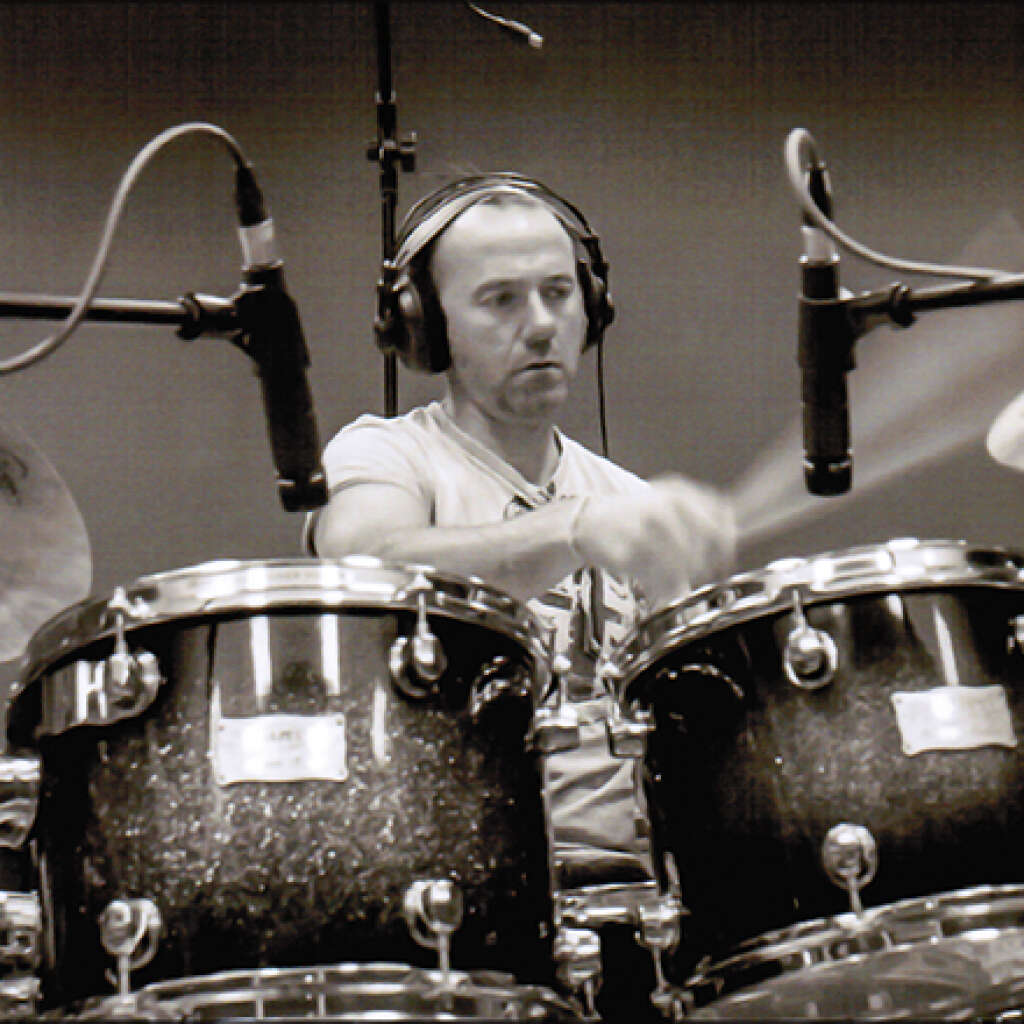 Darren J. Crome is currently making waves in the Blues scene with Blues Harmonica player and singer-songwriter Giles Robson.
Darren was born in Nottinghamshire, England; the percussive gene being handed down by his great-grandfather, a drummer in the local Colliery band. It all started with pots and pans, then after a visit to a neighbour who was also a drummer, his parents bought him a practice pad and a pair of sticks at the age of five years.
His first public performance came at the age of 10. Darren is a natural, self-taught musician who learned the instrument by spending hours and hours playing along to records and cassettes of different musical styles.
His gigging experience started with a Blues trio at the age of 16, then pubs and clubs and venues around northern and eastern England continued to help develop his trade.
Darren has now come full circle with Giles Robson after recording drums on For Those Who Need The Blues, an album which is creating a stir in the U.K. and European Blues scenes. Recorded one afternoon in February 2016, it captures the magic of the band in full flow that day in the studio. The album has already had BBC Radio 2 airplay on The Paul Jones Show and such was the impact of the album that V2 Records Benelux has signed the recording for major release across Europe in the Autumn of 2016. Recently, Darren has worked with singer songwriters such as Dave Rich, Scott Mcgowan, Chris Ostler and Roni Perry.
He also plays for Pedal Steel virtuoso and Country recording artist Sarah Jory (ex-Van Morrison) and in 2015 was asked to play a run of shows for Les Mckeown's legendary Bay City Rollers both abroad and in the U.K.
Share