Sophie Galpin
UK - PINS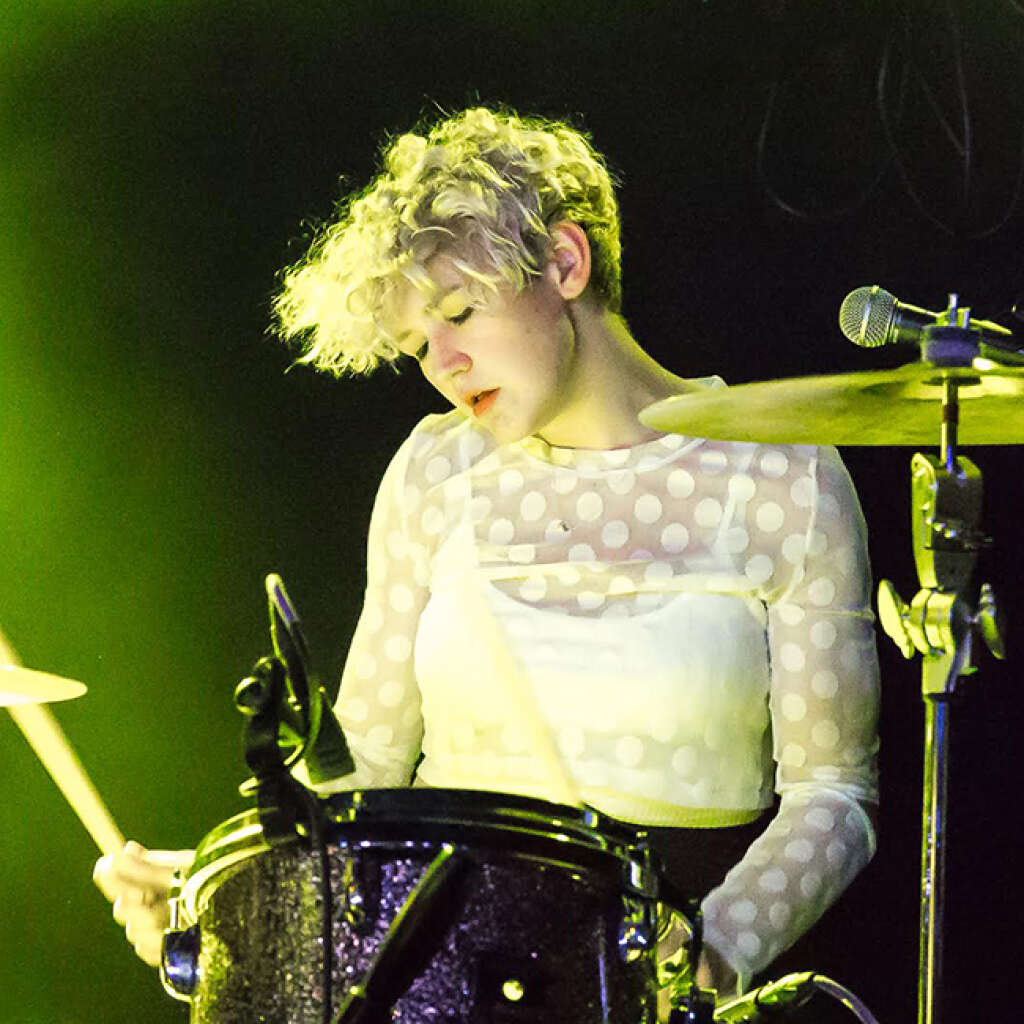 Sophie Galpin is an official endorser of Dream Cymbals in the U.K.
Sophie is a British drummer and multi-instrumentalist based in Manchester, U.K.
She has been passionate about music since an early age, and began with piano lessons at the age of four, quickly progressing onto the violin, and later, guitar and bass. With a classical music degree from the University of Manchester, she is an experienced musician with extensive recording credits on many instruments, and has toured nationally, internationally and played major festivals such as South by South West, Glastonbury, and Reading & Leeds. Having only ever casually played the drums, at lunchtimes at school and later on, trying out other people's kits in soundcheck, her real entry to drumming only materialised in 2013, when she was so keen to fill the vacancy in Manchester band PINS, that she taught herself to play properly in a short period of time. She is now a confident and accomplished drummer, with a distinctive style of playing.
Past PINS activity includes playing the main stage at Reading and Leeds, appearances at Festival Number 6, Boardmasters, CMJ, two appearances at South By South West (USA), headline and support slots across the U.K., Europe and the USA with bands such as Maximo Park, Sleater-Kinney, Warpaint, The Subways, Savages, Babes In Toyland, Deap Vally and Best Coast. The second PINS record, 'Wild Nights', was produced by Dave Catching (Eagles of Death Metal) at Rancho De La Luna in Joshua Tree, California, and the latest single, 'Serve The Rich', was produced by Jamie Hince of The Kills. The most recent EP, 'Bad Thing', featured guest vocals from Iggy Pop on the track 'Aggrophobe'.
Links
Share