Shaun Hunkin
UK - Gassed Up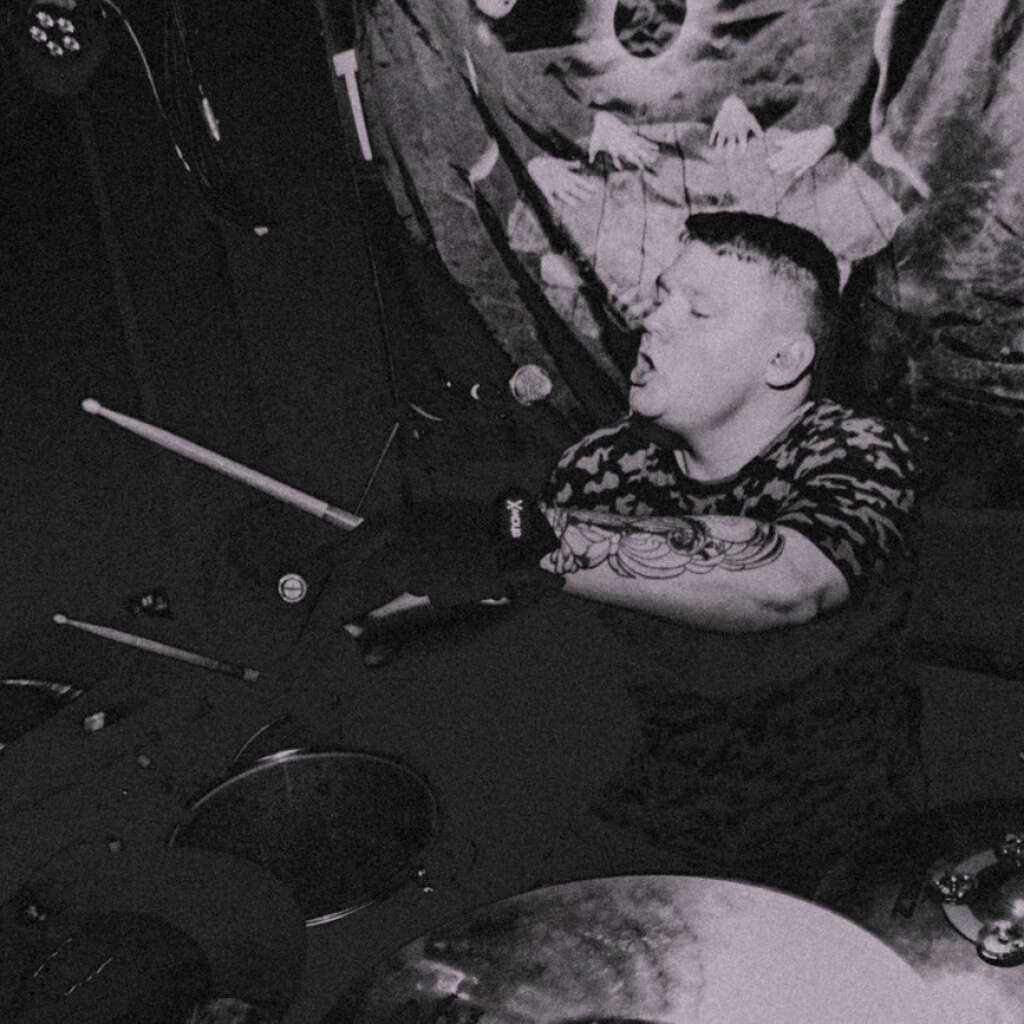 Shaun, 22 from Leyland in Lancashire, has had very exciting times with his band 'Gassed Up', a hardcore individuality from Preston, comprising of some the norths most influential and experimental heavy music musicians, Shaun Hunkin (Drums), Matt Unsworth (Bass), Dan Crossley (Vocals), Robert Newton (Guitar), Jack Shaw (Guitar).
Gassed Up are a 5-piece band culminating a wide range of genres influences, including grime, hardcore-punk, slam and traditional metal, which creates the unique, heavy and complex sound Gassed Up offer their audience.
Shaun joined Gassed Up in 2015, where he took a lead role within the band to drive their success forward and have since signed with a management agency (Elicit Music), played across the UK, appeared at the notorious Fall In The Brawl Festival and FuryFest as well as other underground festivals, while also being given the opportunities of supporting the likes of Hacktivist, Malevolence, Desolated, and Comeback Kid. The last year has seen a huge growth for the band, placing an endorsement with Los Cabos Drumsticks, reaching 500,000 streams on Spotify alone, and selling out venues during their headline tours.
Shaun found his love for drumming at the age of 7 playing marching snare, before moving to a full drum kit at the age of 12 when school lessons presented themselves; being heavily influenced by Queen, ACDC, Asking Alexandria, Avenged Sevenfold and BulletFor My Valentine, shaun made his way further into the heavy music scene. While having a day job in project management at BAE Systems and studying a degree in Project Management, Shaun's love lies with music and being an important member of a band, which he first began doing at 15 years old with his first project 'Hold My Desire'.
Shaun has the ambition to experiment further with his abilities, taking the bands rhythms to new heights, breaking boundaries, and dreams of becoming a full-time touring musician.
Links
Share