Valentina Magaletti
UK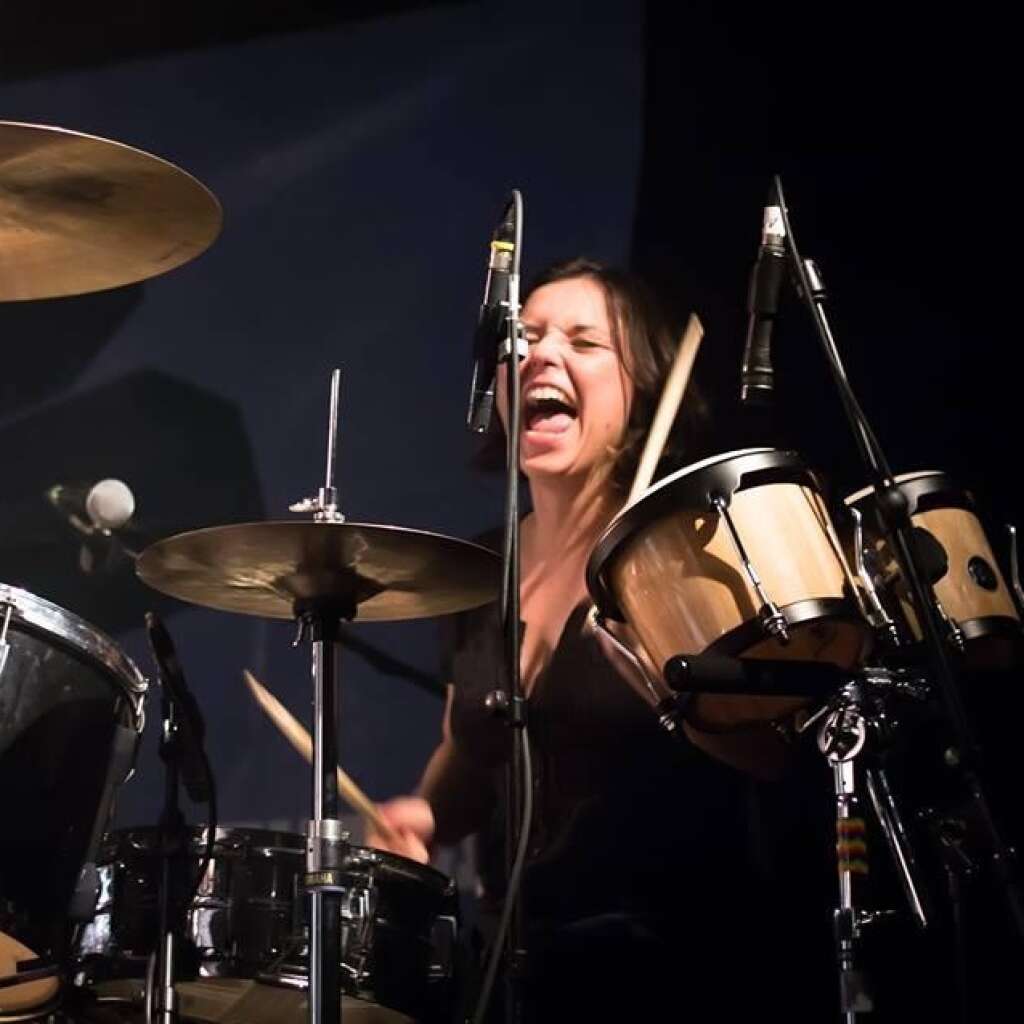 Valentina is a professional drummer and percussionist born in Bari, Italy. Since falling in love with her instrument, she found her own style and never stopped studying drums perfecting her technique and her versatility.
Shortly after recording and touring with an Italian band signed to Sony Italy, she moved to London at the age of 21. Here she built her own studio and she has played in many bands over the years for local and international acts, including Lamb, Bat for Lashes, Gruff Rhys and Boom Bip, Fanfarlo, The Oscillation and many others.
After countless tours and performances that took her all over the globe – including a successful South American tour with Bat for Lashes in 2010 supporting Coldplay in all the biggest stadiums – she decided to dedicate more of her time teaching drums at school in East London and on a private basis from her studio in Hackney.
Valentina is currently one of the most in demand female drummers in London and keeps recording and experimenting using different kits and building her own percussions. In one of her latest project "FUTURA GROTESK" recorded in London last winter, she plays mysterious objects, unconventional drum sets switching swiftly between free jazz, industrial and experimental sonic landscapes.
Photos
Share