Maximo Mastrolia
Spain - Maxigrooves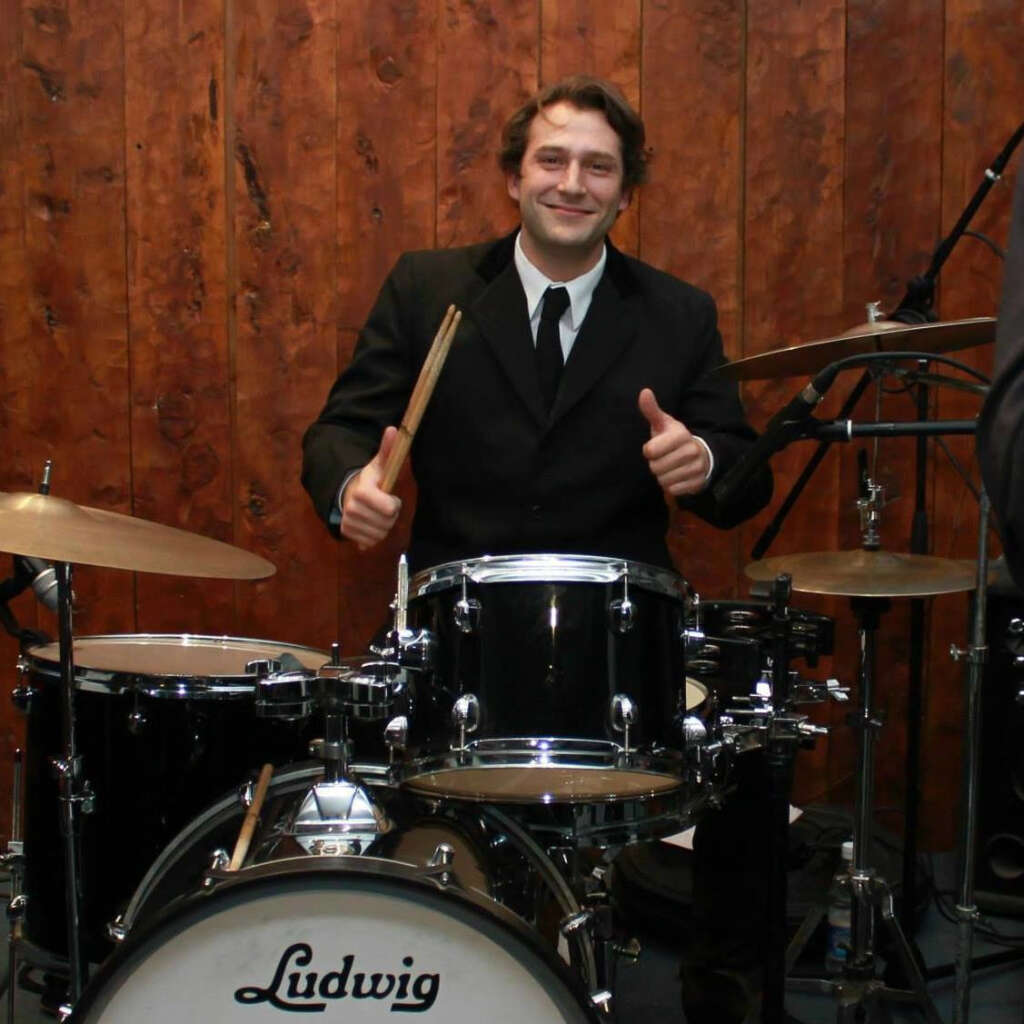 Drummer Maximo Mastrolia started playing at the age of 15, in hometown Bariloche, Patagonia Argentina.
Blues and rock were his primary styles back then.
At the age of 24, he started studying at Emu Educación Musical school of music, in La Plata Buenos Aires.
In 2009 got the degree of 'Professional musician' with a specialization in drums, having Jazz master Pepi Taveira as his main drum teacher.
After a short while he decided to go back to Bariloche, where he set up a music school called 'Creadores music School & rehearsal rooms'.
While playing with the beatle band 'The Beetups', he won the prize for 'Best latin american drummer' at the 'Beetle week Latin America' 2016. That same year, he sold the music school and decided to go to New york to keep improving his playing and get some more life experience. Playing in the subway, he met some musicians and because of that, he got a contract at 'Princess cruises' to play in a 'Ballroom dance band called 'Blue Shade', learning and getting in touch with lots of new experiences and music styles! After 2 years he decided to go back to Bariloche to teach again and keep playing with old friends, the local musicians. Because of his will to keep improving, he bought a ticket to Barcelona, where he is now, teaching and playing with his own proyect 'Maxigrooves' as well as with other side proyects. Learning from other musicians as well as from life itself.
He had the chance to play and share stage with musicians such as : Marcelo Fridman; Luis Mauregui; Manuel Núñez; Luis Montañana; Hernán Alizieri; Roy Elder; Bruce Chavarria; August Arrowsmith; Bob Monroe; Bradley Grainger; Juan Escobar; Ian Frost, Geo Zuquillo; Emily Burns; Martin Boschile; Alejandro Bianco; German Lema;Carlos Lastra; Santiago Rappoport; Guillermo Lara; Sebastian Barrio, David Baker, among many others.
Masterclasses : David Liebman, Mike Stern, Lincoln Goines, Jamey Aebersold, Ben van den Dungen; Ximo Tebar; Esther Andujar; Oscar Stangnaro; Ignacio Rivas Bixio;Master Class Latin Jazz Quartet by Alejandro Aviles; Jeff Davis; Adam Kolker; Edward Perez; Bill Hudson; Guillermo Vadala; Javier Malosetti; Alejandro Herrera; Pepi Taveira; Enrique Roca; Juan "Pollo" Raffo; Pino Marrone; Ricardo Cavalli; Mario Herrerias; Lapo Gessaghi; Rubén Duca; Mono Fontana; among others.
Production Masterclass with: Vernon Neilley. Also, 'Tango Masterclass' by Cesar Stroscio; Pino Enriquez & Ricardo Capria.
Photos
Links
Share