Robin Payne
UK - Independent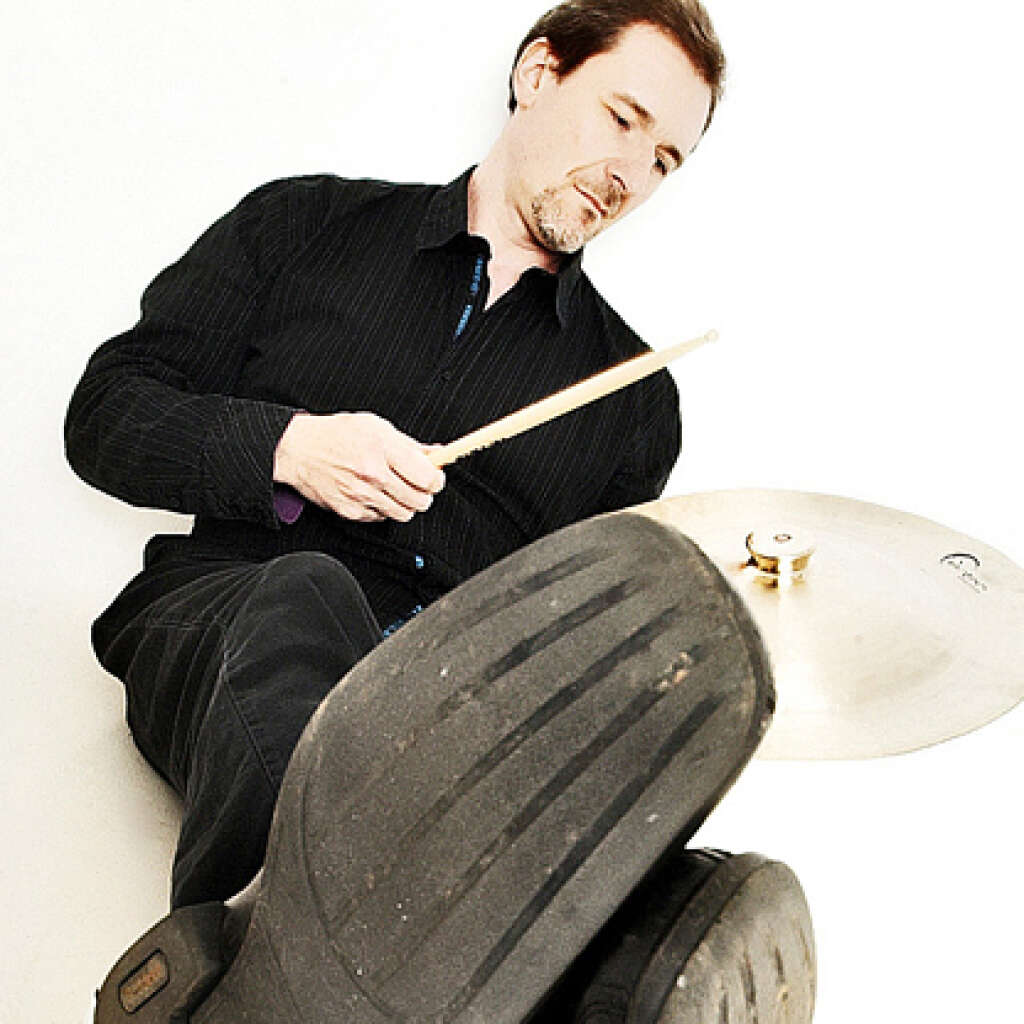 Robin is an official endorser of Dream Cymbals in the UK.
Robin's fascination for Percussion began at the age of nine.
Since then, this allure has developed into more than just a passion and is indeed the core of the man himself. His larger than life reputation precedes him and he is endorsed by Gretsch drums, Dream Cymbals, Vic Firth sticks, Remo drumheads and Protection Racket drum cases.
Having studied with some of the finest players of his time including Colin Woolway, Malcolm Garrat, Paul Elliot and the American Jazz Legend Jim Chapin, Robin now regularly organizes workshops for his own pupils with these Masters to pass on their skills to the next generation.
Robin not only teaches privately but is also an Associate Lecturer at Nottingham Trent University. Robin founded Rock School at Stratford Music Centre which is now in its thirteenth year. Having been one of the founder members of Drumsense, he now mentors prospective tutors in their training. He is also a member of the ISM and MU.
Robin performs regularly at Symphony Hall and Birmingham Town Hall. Other venues include the Edinburgh Festival, The Royal Albert Hall London, Holywell Music Room & St Mary's, St Nicholas' and the Bridge House Theatre in Warwick, and has also toured in France, Switzerland and Spain. He successfully completed the WROSNE project which took place in Dudley in the summer of 2008 covered by national television which involved performing and mentoring young offenders and disadvantaged youths in their final project to gain their BTEC qualification.
His performances have led him to working with such artists as Claire Moore, Robert Meadmore, the Midland Festival Orchestra and Concert Band, Jamie Knight, Andrew Kristy, Ronnie Corbett, Ed Doolan and John Savident.
Recordings to date include The Unknownn, Rollercosta, The Cris Tolley Quartet, Frances Pettifer's Baby Lifeline single, Matt Parsons , Royal Philharmonic Orchestra, Chimera and Generation Jones.
Throughout his varied experiences Robin has always been committed to developing young people's interest and appreciation in music. From that point to this, he has played most types and styles of music from heavy rock to brass bands and Jazz to light opera with everything else in between; always with an excitement and enthusiasm that never dims.
Robin is currently playing with Chuck Harriet, as well as Montparnasse with Celine Dommart and Cris Tolley.
Share