Lynch Radinsky
UK - Phenomena / Cloven Hoof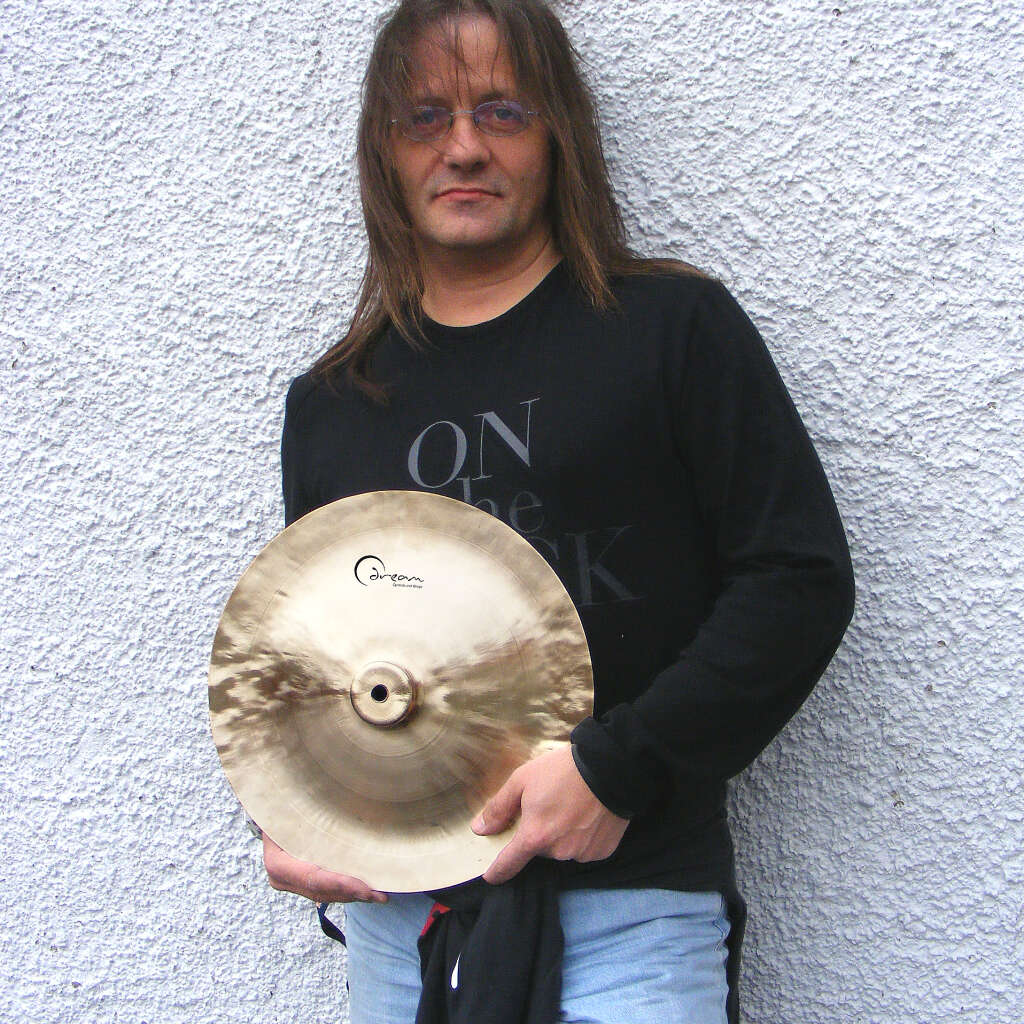 Lynch is an official endorser of Dream Cymbals in the UK.
Lynch was born to a family of musicians.
His education was in music and since 13 years old he has been on stage. Starting in a Youth Symphony Orchestra, followed by playing with various Jazz and Funk formations and finally arriving on the Rock stage, Lynch has been constantly involved in some kind of musical project.
To date, Lynch has recorded 18 albums with different bands, the emphasis on his recordings was the Phenomena project in which he worked with Glenn Hughes, Tony Martin, Mel Galley and J.J. Marsh, as well as the heavy-rock album recorded with Cloven Hoof. He was awarded Drummer Of The Year in his home country of Bulgaria and his band received the prestigious Band Of The Year and Album Of The Year awards.
Lynch has played various drum clinics together with, amongst others, Dom Famularo, Karl Brazil, Thomas Lang, and Mark Schullmanc. He specializes in odd-rhythms and double-bass techniques which he shares with all his students.
Share