Alex Viudes
France - La Grande Sophie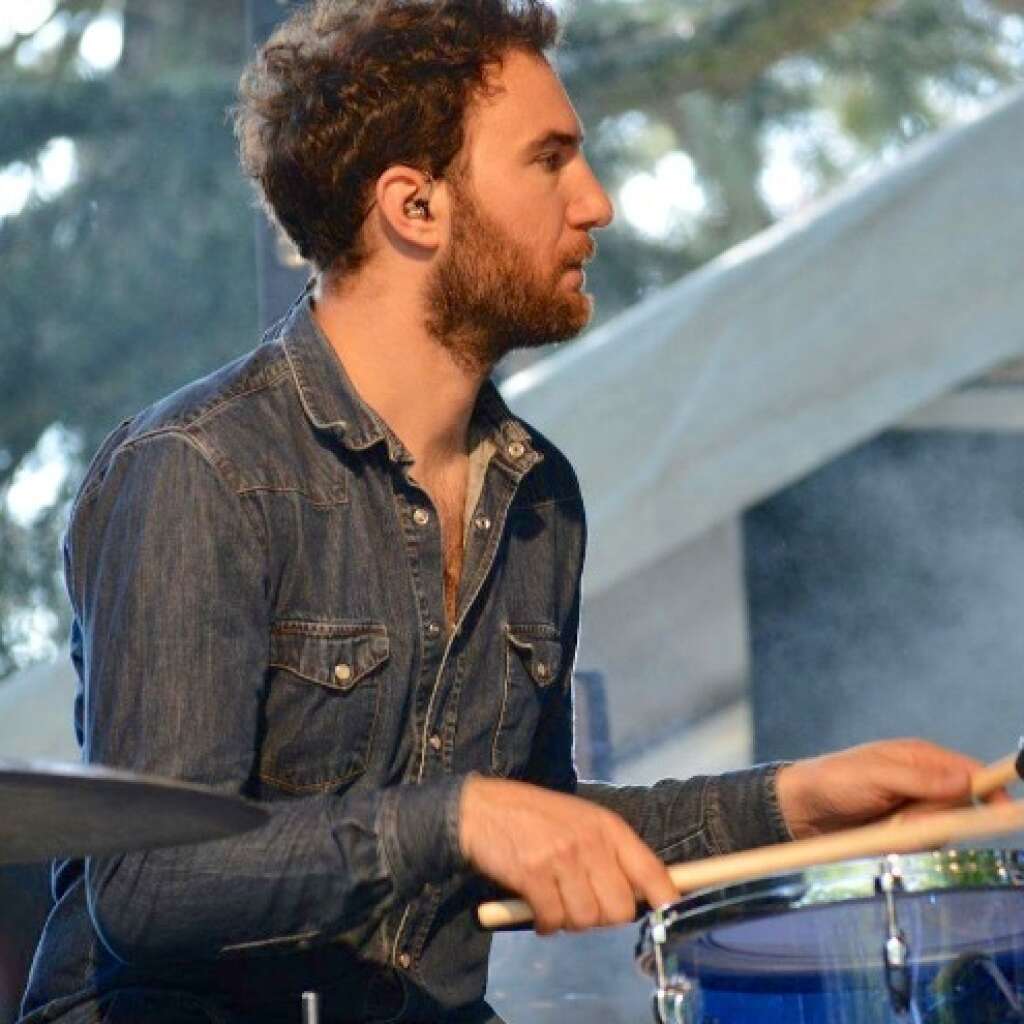 From a family of musicians and a pianist father, Alex will begin his learning of music with the piano and it is at the age of 10 that he will take the drumsticks for the first time.
He took special lessons and soon took charge of the Conservatoire d'Angoulême to study drums, Afro-Carribean percussions (with Dédé St Prix), double bass and jazz.
His high school finished, he passed the entrance examination at the Didier Lockwood Music Center near Paris and will be graduated 2 years later. It is at the same time to follow the curriculum of the Cmdl that he will start playing in Paris and go on tour both in France and abroad. Freshly graduated, he then joined the Conservatory of Orsay to win a DEM jazz to leave now tours with the different groups and artists with whom he works, accompany, etc ...
Then having begun to teach at the Conservatory of Marly the King, it decides to pass the contest of entrance to the Cesmd of Poitiers and will get there his DE in musics amplified current. On the stage scene Alex quickly became famous by playing in Parisian clubs with different style groups ranging from jazz, to pop, rock, funk, reggae ... then started very quickly to set up his own bands (Erevan Tusk, Narrow Terence, Viudmoth, Wellbird) while accompanying renowned artists such as Francis Lalanne, La Grande Sophie, Sammy Decoster, Julien Brunetaud.
The various tours have led him to cross France in log and in broad but also abroad as in Japan, Canada, Germany, Belgium, Switzerland, Holland, Senegal, Montenegro, Macedonia ...
Photos
Links
Share