Adam Argullin
Independent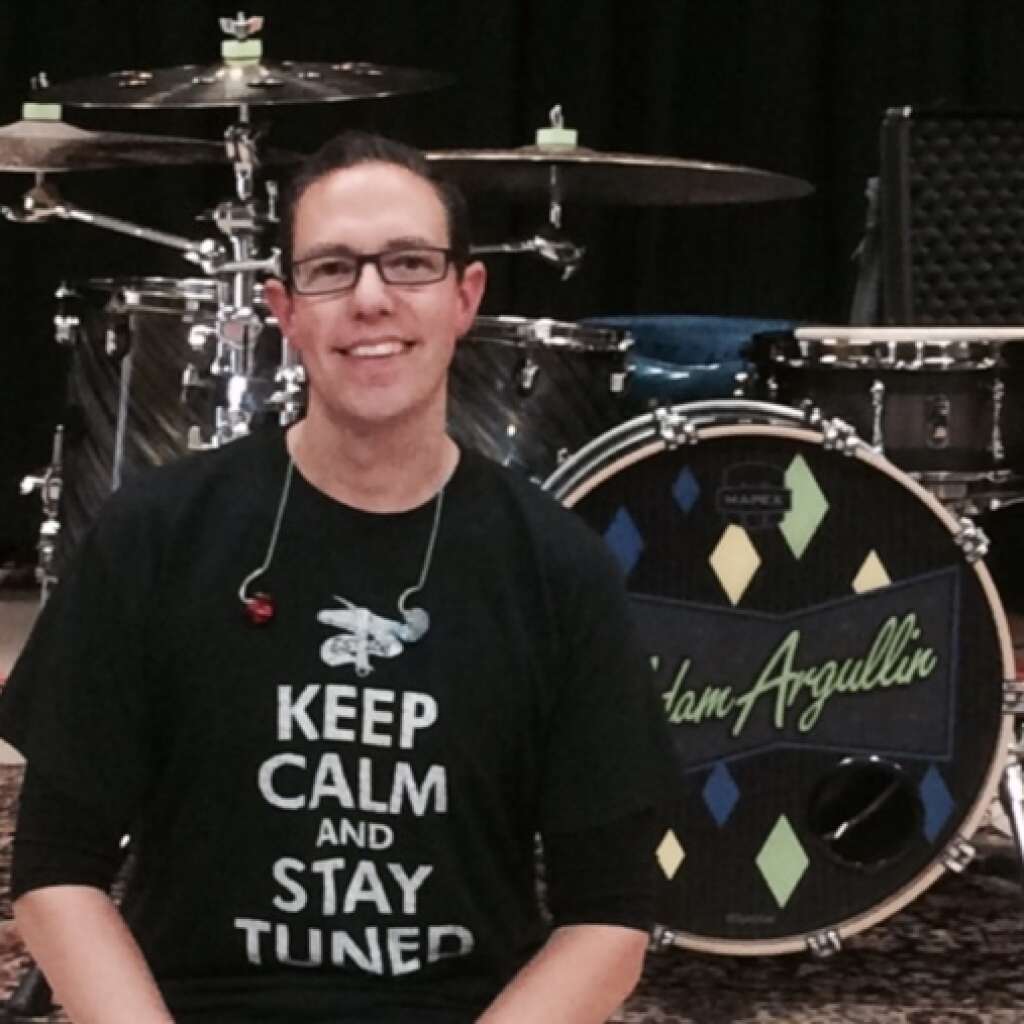 Adam began drumming at the age of 5. Six years later, Adam became a working drummer; doing studio work, entertaining at an amusement park, and finally playing with local bands at clubs when he was 14.
But, it didn't stop there. Adam continued to work on all facets of drumming through school as well. He found his way into concert band, marching band, indoor marching percussion, and drum set in both pep band and jazz band. This all opened the door to a scholarship from Eastern Kentucky University.
During his freshmen year at EKU, Adam found an undiscovered talent for wrapping mallets. What started as a few re-wrapping jobs for fellow percussion studio mates quickly turned into a successful custom marimba/percussion mallet business.
Adam graduated from Eastern Kentucky University in 2000, having studied both Criminal Justice and Music Merchandising. Shortly thereafter, Adam began his law enforcement career in 2001. Throughout his career he has been assigned to patrol, traffic, investigations, and spent over 2 years undercover assigned to an FBI Drug Task Force. Adam obtained certification as a Drug Recognition Expert Instructor, DUI/ Field Sobriety Test Instructor, DARE (Drug Abuse Resistance Education) Instructor, Kentucky Law Enforcement Council Certified Instructor, and an approved instructor through the KY School Boards Association and Kentucky Center for School Safety.
Through becoming an instructor, Adam found a niche in training and public speaking and is frequently called upon to speak to schools, private organizations, businesses, and civic groups. In the fall of 2013 Adam launched his program called Stay Tuned – a drum infused, motivational, anti-drug experience. Stay Tuned was a way to draw from all his experiences in law enforcement, music, and as a business owner. Stay Tuned has developed into one of the fastest growing programs in his region.
Today, Adam Argullin Mallets is still in operation. It's been 20 years since Adam made his first mallets, but today they're used not only by drummers who he personally draws inspiration from, but respected drummers who rock stadiums and are recognized around the world: Rich Redmond (Jason Aldean), Sean Fuller (Florida Georgia Line), Kevin Murphy (Randy Houser), Donnie Marple (Lee Brice), and Stephen Goold II (Sara Bareilles/ Ben Rector) to name a few.
Finding a balance between drumming, public speaking/ training, law enforcement and a mallet business is not an easy task. But, blending these very different fields together is what makes Adam who he is. It's also why Adam was named as the 2015 Kentucky DARE Officer of the Year, for educating students about the dangers of drug abuse, showing that if you have goals they can be achieved, and creating a fun environment by using drums. This was all featured in a September 2015 installment of "On the Beat" at Modern Drummer.com. Currently Adam resides in Independence, KY with his wife and 2 kids, while recognized as a public speaker actively addressing drug abuse in his community, playing with local bands, making mallets, and teaching private lessons.
Videos
Photos
Links
Share