David Baxter
Plutonian Shore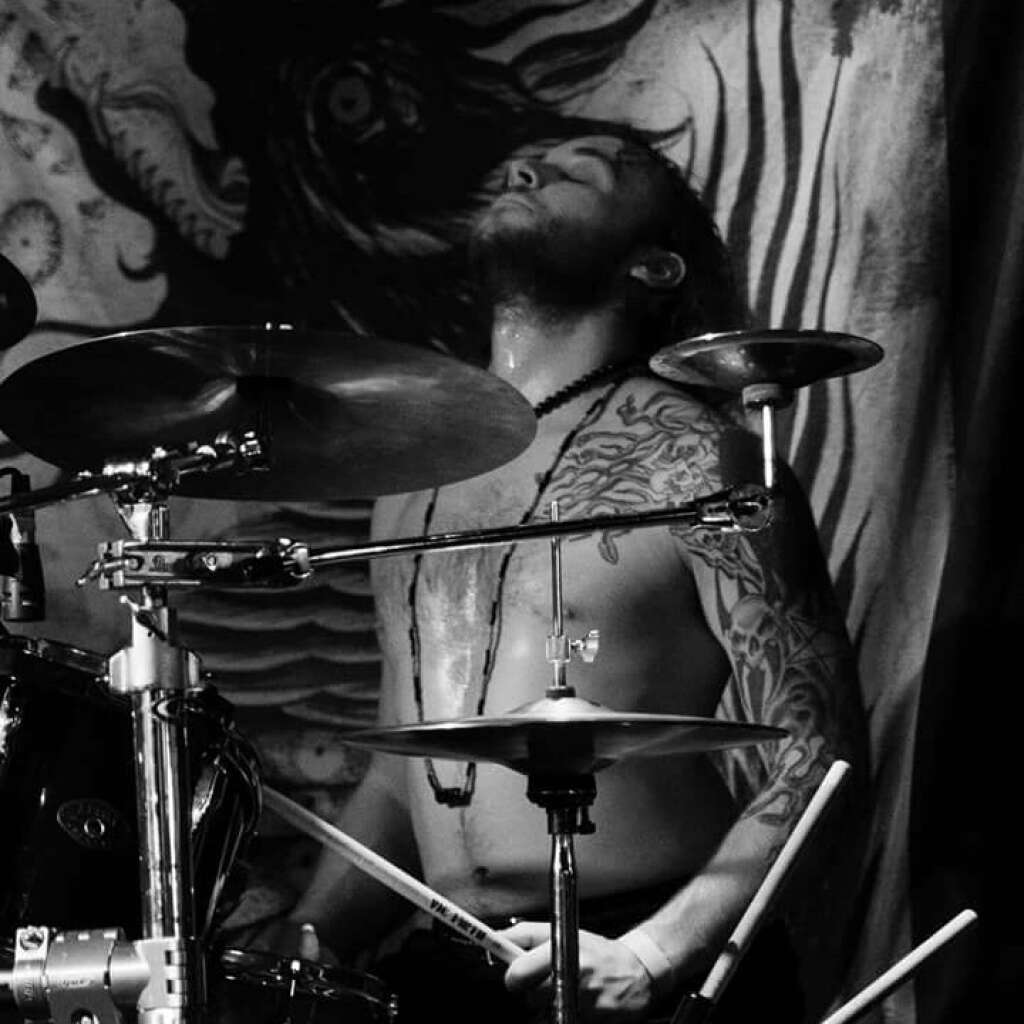 David is a self-taught drummer from Warrenton, VA. Currently playing with the extreme metal band Plutonian Shore out of San Antonio, TX, he also is a solo artist currently working on various projects.
In addition to growing up on metal, he also is influenced from a wide variety of musical styles, such as jazz and Afro/Cuban/Latin rhythms. Giving him a unique flavor to add to his fast and pummeling style of drumming.
Playing drums for over 15 years, he has bashed the skins for many acts including Aphotic Lore, Cult of Discordia, Skrew, Skan, and Plutonian Shore. In 2012 he recorded for the Skrew album 'Universal Immolation' which received international attention and was followed with touring supporting the album. He can also be heard on the full length Skan album "Death Crown", which was released in 2018 under the German label, Van Records. His current band Plutonian Shore released "Alpha et Omega" independently in 2018 as well. He has shared the stage with many major acts in North America and Europe, a few recent SXSW festivals, European festivals, and the first two Housecore Horror Film Festivals, held in Texas. A solo project is in the works..more info on that soon…
Unorthodox, yet methodical and precise, his war-like drumming will be sure to leave its mark.

Videos
Links
Share