Escape Ten
Annie Stevens / Andrea Venet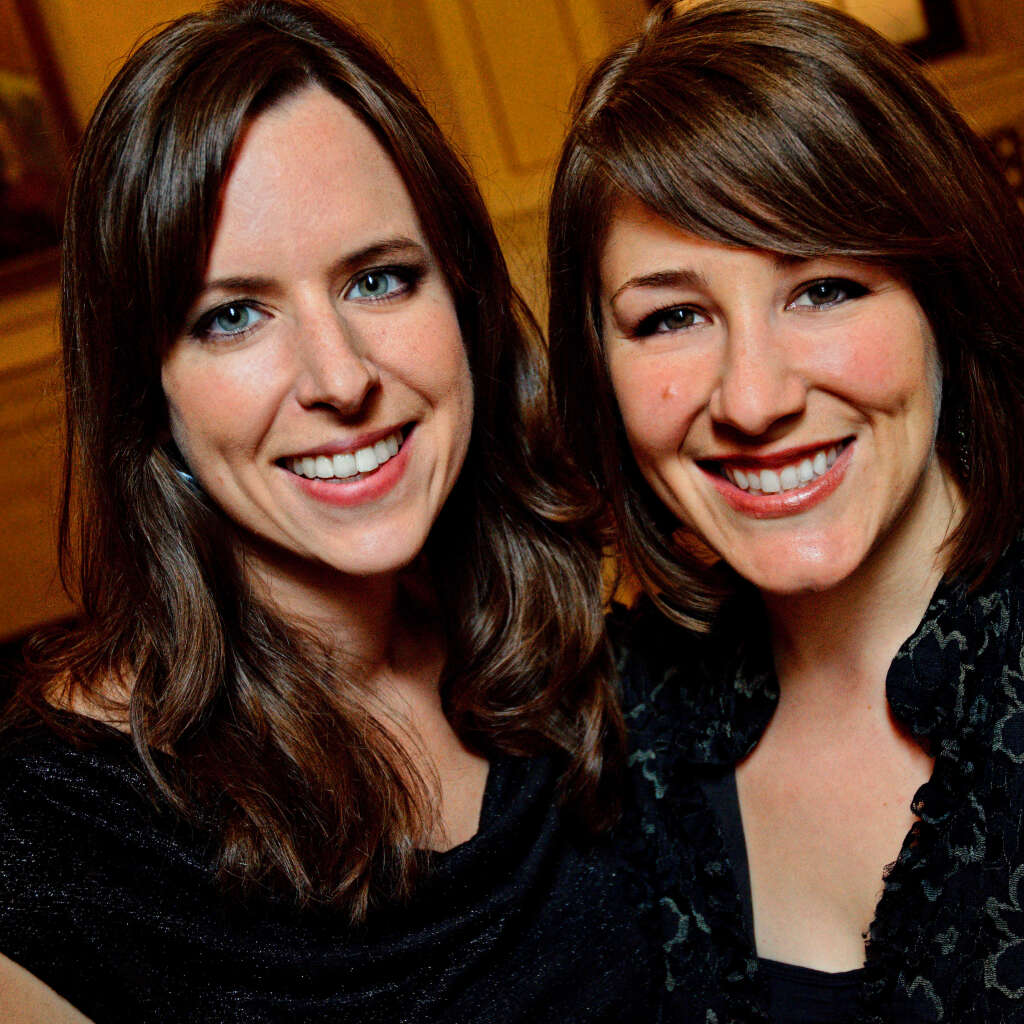 (Escape Ten)
Escape Ten is a percussion duo formed by Dr. Annie Stevens and Dr.
Andrea Venet. Escape Ten is passionate about exploring all genres, and expressing it creatively through the colorful world of percussion. The duo performs a varied and exciting spectrum of music- including contemporary, pop, jazz, and classical selections. Repertoire includes their own innovative arrangements, as well as arrangements and compositions written exclusively for the duo.
Escape Ten actively performs around the country and has their own publication series of new percussion duos through Keyboard Percussion Publications (KPP). Recent activity includes a showcase concert at the 2016 PASIC Convention of new keyboard duo works, and Escape Ten's world premiere of their commission, 2300 Degrees by Ivan Trevino in Atlanta's Spivey Hall.
Escape Ten has been featured artists at the Barnes Foundation, the 35th and 36th Annual Leigh Howard Stevens Marimba Seminars, the Rhea Miller Concert Series, the McCormick Marimba Festival, Minnesota Percussion Association Day of Percussion, University of Central Arkansas, University of North Carolina, Southeast Missouri State, Virginia Tech, the International Trombone Festival, Christopher Newport University, the Virginia Music Educators Association Conference and at the Virginia Humanities Conference at Roanoke College.
Decorated as accomplished soloists, Escape Ten members Annie Stevens and Andrea Venet have both performed and competed throughout the world. Both hold a doctorate in Performance and Literature from the Eastman School of Music. Dr. Stevens is Assistant Professor of Percussion at Virginia Tech Dr. Venet is Assistant Professor of Percussion at the University of North Florida.
Andrea and Annie are both Malletech performing artists, endorse Remo and DREAM Cymbals, and are active members of the Percussive Arts Society.
---
(Andrea Venet)
Dr. Andrea Venet is the Assistant Professor of Percussion at the University of North Florida where she directs the UNF percussion ensemble, teaches applied lessons, pedagogy, methods and percussion literature. As a passionate educator, Dr. Venet's research involves pedagogy, with focus on college percussion education at various levels, classical improvisation and historically informed Baroque performance practice techniques for Bach on marimba. Her arrangements and compositions can be found through KPP.
As an international soloist, Dr. Venet has performed at the 5th Annual Marimba Competition in Stuttgart, Perkumania Paris International Marimba Competition, as well as taking 2nd prize at the 2013 PAS KoSA Solo Marimba Competition at New York University. Additionally, Dr. Venet has been a featured soloist with the Eastman Percussion Ensemble, a member of the award winning Santa Clara Vanguard Drum and Bugle Corps, and performed with Grammy winning alternative band TOOL.
(Annie Stevens)
Dr. Annie Stevens is the Assistant Professor of Percussion at the Virginia Polytechnic Institute and State University in Blacksburg, Virginia where she teaches studio percussion and directs the Virginia Tech Percussion Ensemble. As an active soloist and chamber musician throughout the U.S. and internationally, Annie has been featured in recent performances at the Percussive Arts Society International Convention, International Trombone Festival, the International Trumpet Guild, the International Computer Music Conference, and Eastman's China Connection Ensemble. She has performed with the festival orchestras of the Music Academy of the West in Santa Barbara, the National Orchestral Institute in College Park, Maryland, and the Aspen Music Festival. She can be heard on albums, Blue Earth County with the Kelly Rossum Quartet, and Escape Ten's, Colours of a Groove.
Photos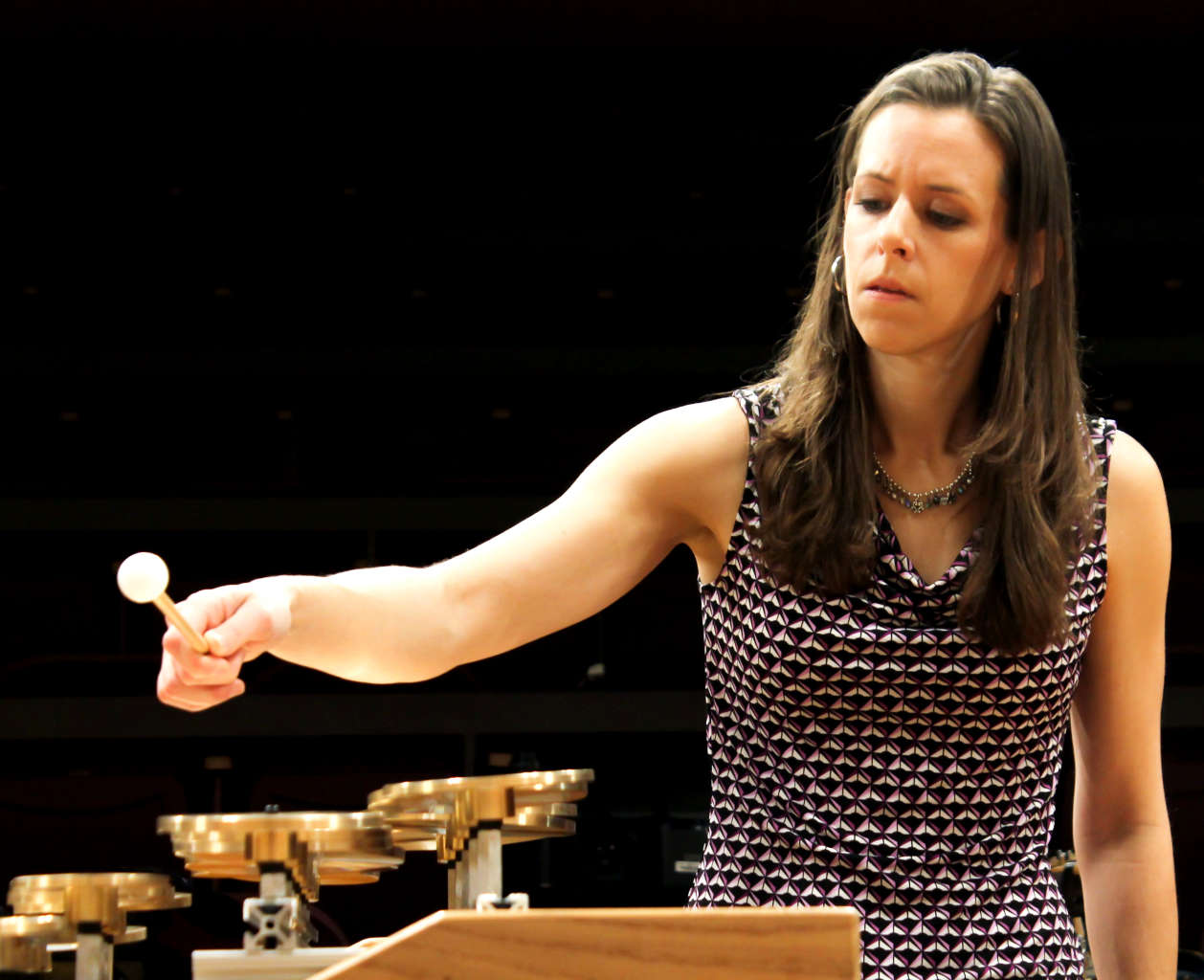 Links
Share