Brian Graiser
Sam Houston State University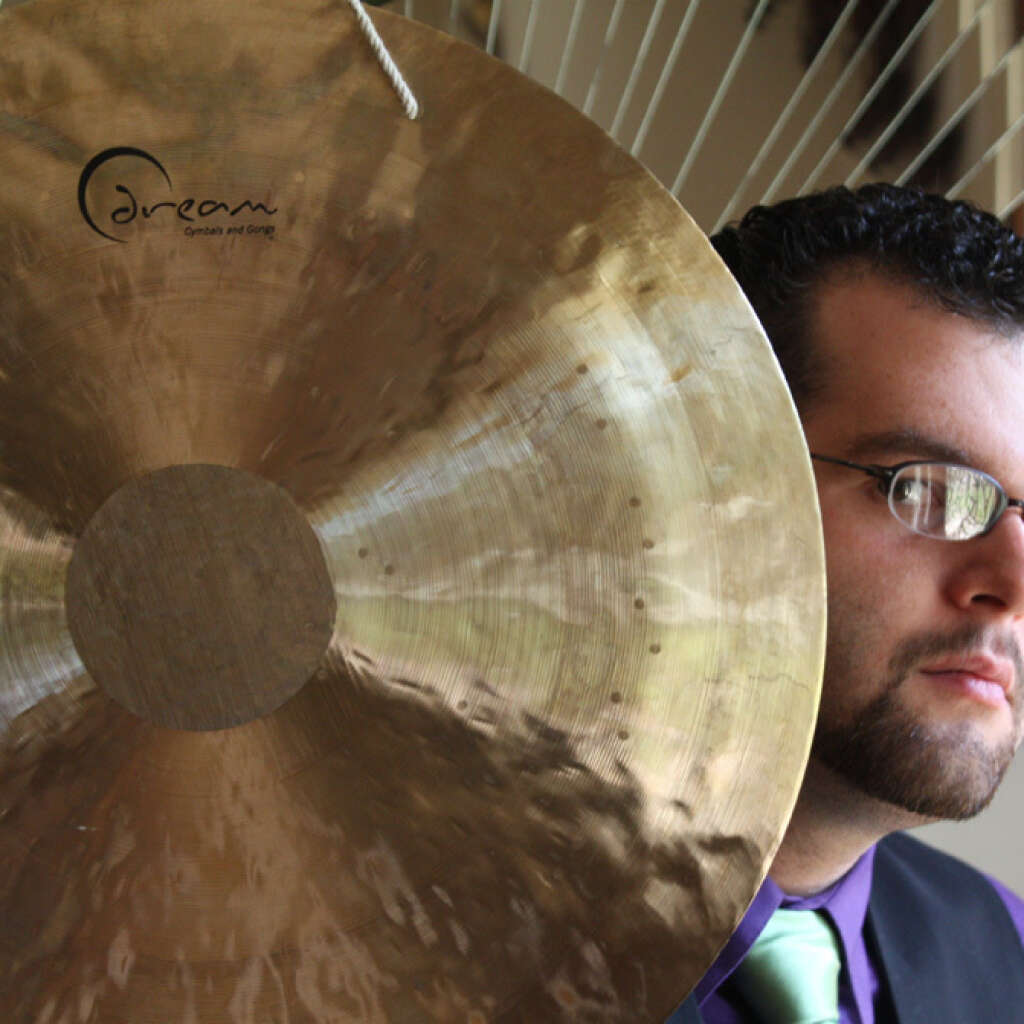 Dr. Brian S. Graiser is a contemporary percussionist, composer, and teacher, and has served as the Adjunct Instructor of Percussion and Marching Percussion Director at Sam Houston State University since August 2016, where he teaches applied lessons and Percussion Methods and directs the SHSU University Percussion Ensemble and Bearkat Marching Band Drumline. His musical exploits are highly diverse, although he takes pride in being at the forefront of advocacy for extended-range vibraphone as a performer, composer, and researcher.
Originally from Marietta, Georgia, his performances have taken him up and down the U.S., Canada, Australia, Panama, France, Italy, and China. Recent performances of note include touring with his wife Alaina as the REFLECT harp+percussion duo, joining with the 3(r) Three by Radio Trio as part of a weeklong residency in Panama, and performing several word premieres (including his Concerto No. 1 ["Lulu"] for Four-Octave Vibraphone, We Measure in Victims for harp and percussion, and ​From Nothing, Everything for solo vibraphone at the Festival Alfredo Saint Malo, as well as Stuart Saunders Smith's Mornings for solo vibraphone). He has commissioned new works by several composers including Stuart Saunders Smith, Halim El-Dabh, John Serry, and Christien LeDroit, and has performed with groups such as the Cincinnati Chamber Opera, the National Ballet of Canada Orchestra, Oakville Chamber Orchestra, Toronto Percussion Ensemble, Georgia Ensemble Theatre, and many others. Recently, Brian has been a featured soloist with groups such as the Cincinnati Pops, the Cincinnati Collaborative Ringing Project, the PAS-Panama Summer Percussion Ensemble, and with the SHSU Wind Ensemble on a Tapspace catalog recording project of the Chopsticks concertino arranged by Ralph Hicks.
​
Brian is no less active as a composer; he currently serves on the Percussive Arts Society Composition Committee and has written works for the PAS-Panama Percussion Ensemble, the TorQ Percussion Quartet, the Toronto Youth Wind Ensemble, the Toronto Symphony Youth Orchestra, the University of Cincinnati College-Conservatory of Music Percussion Ensemble, the University of Georgia Percussion Ensemble and Contemporary Chamber Ensemble, the University of Toronto Percussion Ensemble, and a number of artists across the U.S. and Canada. Recent projects include Zeitgeistspiel __/__/____ in celebration of Allen Otte's retirement from the Cincinnati College-Conservatory of Music, Spring snoitairaV for solo glockenspiel, Microtude for tin can, clay pot, and resonant/sustaining sound of choice (as part of an article published in PAS's Rhythm! Scene magazine), a percussion ensemble edition of Arnold Schoenberg's Phantasy for Violin and Piano, Tamborondó for snare drum quintet (premiered in the Summer of 2016 by the PAS-Panama Percussion Ensemble), and We Measure in Victims for harp and percussion (premiered by REFLECT harp+percussion as a part of their Spring 2016 Tour). Current and future projects include a solo work for crotales to complete his Seasons in Metals suite, arranging Debussy's four-hand edition of La Mer for REFLECT harp+percussion, and several commissioned works for friends and colleagues.
As a clinician, Brian has presented on a wide range of topics such as Vibraphone History and Repertoire, Introduction to American Drumline, Basics of Mallet Wrapping, Composing for Harp and/or Percussion, the Percussion Works of Franco Donatoni, Timpani Fundamentals, Vibraphone Fundamentals, and more. His recent clinician engagements have taken him to universities in Panama, Alabama, North Carolina, Tennessee, and Texas. This summer, Brian served as a faculty member at the Sam Houston Summer Percussion Academy, where he coached student ensembles, gave several clinics to high school and college percussionists, premiered his Zeitgeistspiel 09/30/1977, and performed alongside high school students in the U.S. premiere of his Tamborondó for five snare drums.
Prior to his appointment at SHSU, Brian served as an Adjunct Instructor at the University of Cincinnati, where he directed the Cincinnati Youth Percussion Collective, taught applied lessons through the College-Conservatory of Music Preparatory Department, and coached the percussion section of the Cincinnati Youth Wind Ensemble (whom he accompanied on their Summer 2016 Australia Tour). Other teaching experiences include earlier Graduate Teaching Assistantships at the Cincinnati College-Conservatory of Music and the University of Toronto, teaching the general music classes at the Leaves of Learning K-12 school in Cincinnati, and serving as the classroom teacher and program director of the Oconee County High School (GA) percussion program from 2005-2008.
Brian earned the Doctor of Musical Arts degree in percussion performance at CCM, having studied with Allen Otte, Jim Culley, and Rusty Burge. He holds his MM degree in performance from the University of Toronto and his BMus degrees in composition and performance from the University of Georgia, having studied with Russell Hartenberger, Beverley Johnston, John Rudolph, Tony McCutchen, Arvin Scott, Leonard Ball, and Adrian Childs. He has also received significant additional compositional training from Michael Colgrass, Stuart Saunders Smith, and Christos Hatzis.
Brian is an artist-endorser of Dream Cymbals and Gongs and Salyers Percussion sticks and mallets, and is also the proud owner of a DeMorrow Instruments 4-octave vibraphone. His compositions are available through Strikeclef Publishing, Keyboard Percussion Publications, Alfonce Productions, and self-publication (distributed through Frontier Percussion).

Photos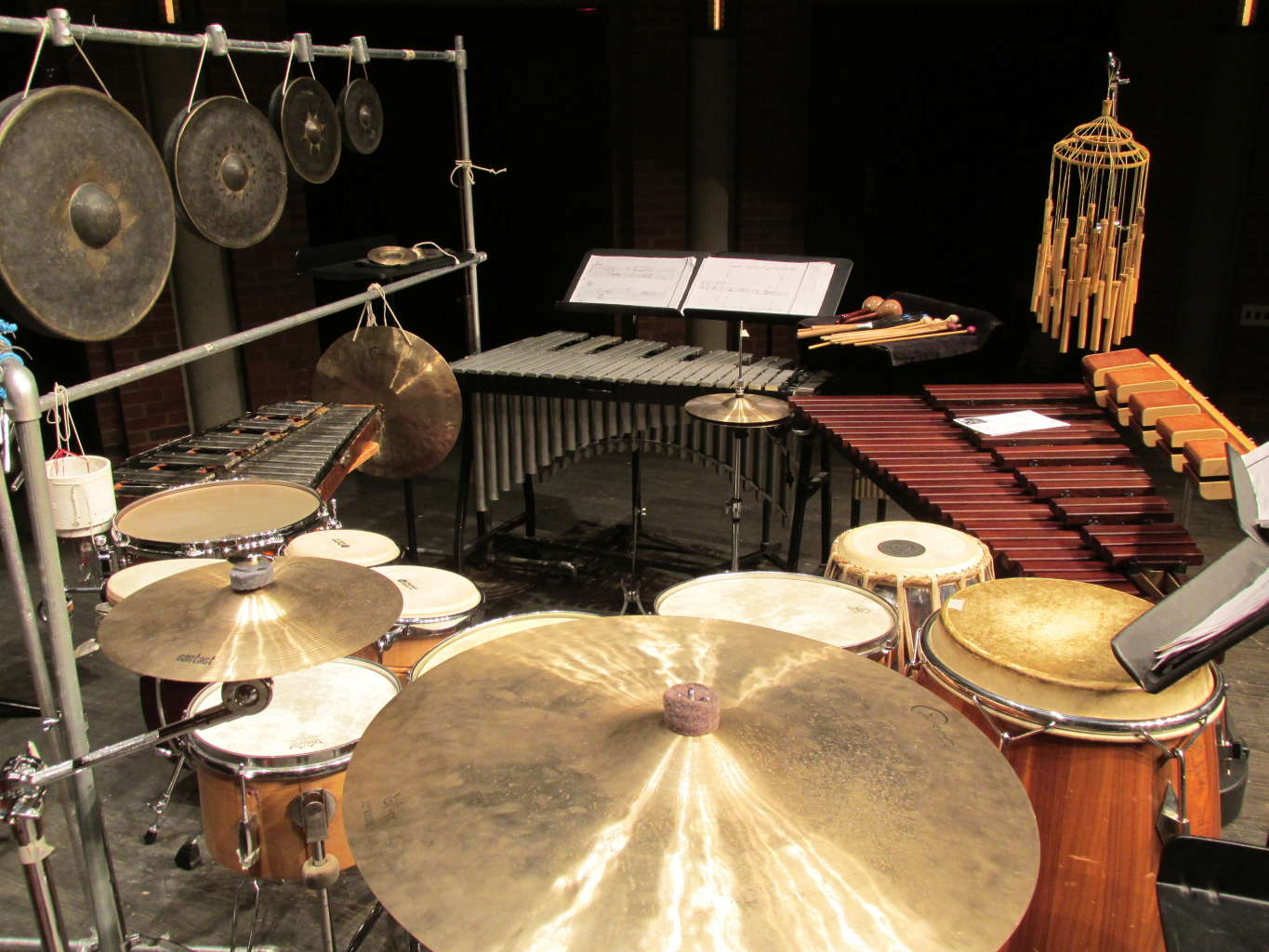 Links
Share