J. Jody Janetta
Adelante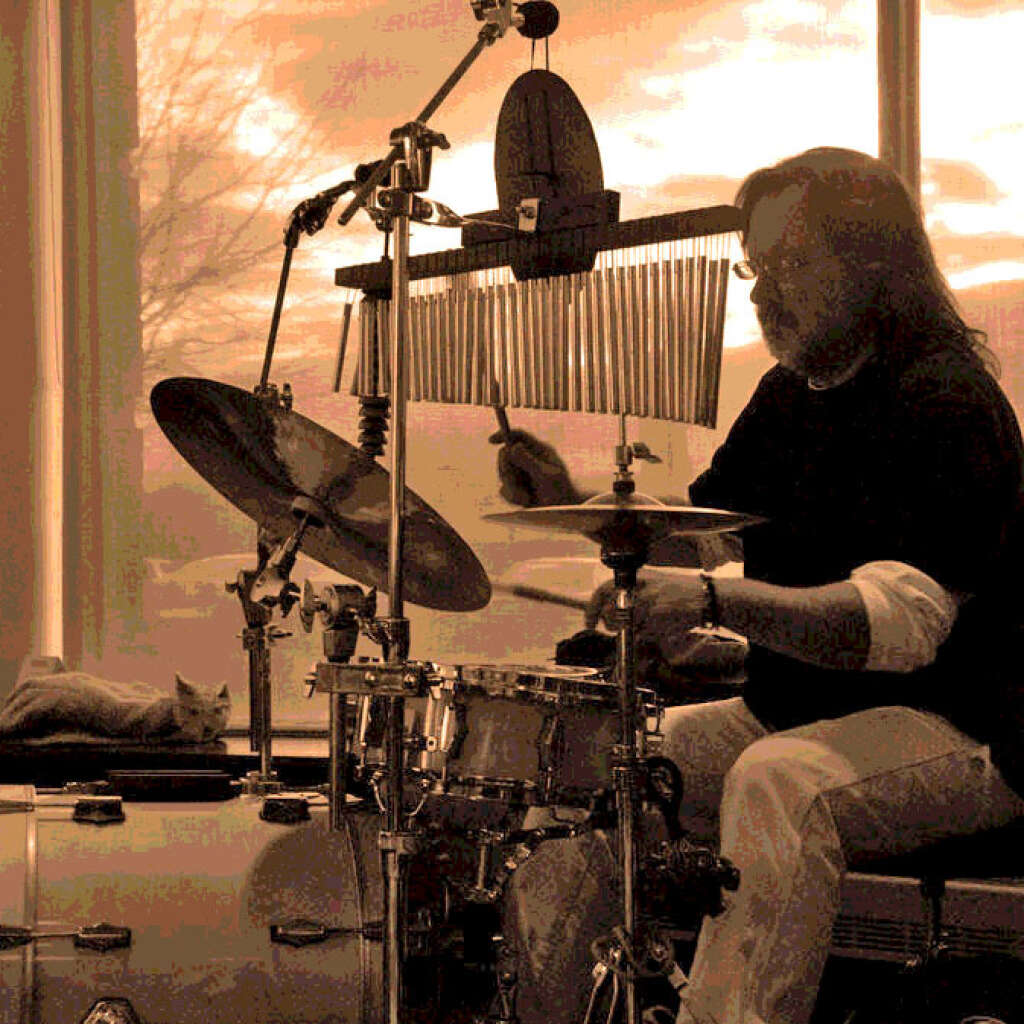 Jody's been a professional musician and educator for over 45 years. His musical experience runs the gamut from Jazz, World, Pop, Experimental and Improvisational Music to Contemporary Classical, Electronica and Ambient.
It also includes Studio and Session Work. Most of Jody's performing revolves around his first loves: Jazz and Free Improvisation. Jody performs on Drum Kit, Hand Percussion, Vibes and Marimba; as well as Piano and Bass.
Jody's first and most influential drum instructor was his dad...and the profound influence of pianist-composer G. Frank Haas, whom Jody studied with and performed with for a number of years. Frank changed how I listened to music as a performer and listener.
Jody founded "Adelante," his primary music project, in the fall of 1996 with guitarist-composer Paul Mimlitsch. Adelante has received critical acclaim worldwide for their recordings and live performances. Adelante is often compared to early Weather Report, Chick Correa and the Esbjorn Svensson Trio. Jody has performed with pianist-composer Catherine Marie Charlton, award winning guitarist and singer-songwriter Ruth Wyand, saxophonist Elliot Levin, saxophonist-pianist Hassan Abdullah, saxophonist Danny Osterweil, composer and multi-instrumentalist Paul "Woz" Woznicki, bassist Stephen Testa and vocalist Paul Jost...among others.
"I've never owned cymbals so suited to the way that I play-approach cymbal work and drumming. No more fighting my cymbals. Dream cymbals give me exactly what I need from a cymbal".
Links
Share