Brittany Maccarello
Independent
Brittany Maccarello: AKA Brittany Macc is a New York native drummer and musician who has been behind the kit since the age of 3.
By the age of 15, Maccarello was able to perform high-level music including Rush, YES and Led Zeppelin. She quickly grew into the role of a hard-hitting female drummer with power and drive, thrusting herself forward in the music industry. Her career began with Classics, Hardcore Metal, Funk, Jazz, Blues and Pop, all before graduating high school.
She performed alongside numerous bands at festivals including RiverBend Fest, Warped Tour, Bamboozle, and in 2013 performed at NAMM with Orianthi (Alice Cooper/Michael Jackson guitarist) and Nik West ( PRINCE, Dave Stewart) Andy Allo (PRINCE), and more. She has been featured in DRUM Magazine, Alt Press as well as the first issue of TOM TOM Magazine.
Maccarello began making Youtube drum covers after her first upload titled "Kickass Girl Drummer" went viral, garnering over 1 MILLION HITS WORLDWIDE.
Maccarello currently resides in Los Angeles where she continues to pursue her drumming, releasing a full-length album with a rock band, The Gitas, before moving on to work with other artists. She currently drums behind electric soul artist Nombe and Grammy-nominated producer/DJ Starro.
Backed by Th3rdBrain, Nombe and his all-female band headlined Lightning in a Bottle, Bravo Festival, Electric Forest, Northern Nights, and toured the country with Bonobo and Alt-J in 2017. They also supported Jungle for Redbull's '30 Days in Chicago.'
Brittany Maccarello is currently endorsed by Dream Cymbals and Gongs, 1710 Drums, Promark Sticks, Evans Heads, Livewire- In Ears, Munitio headphones, and DESTRY All Merch.
Photos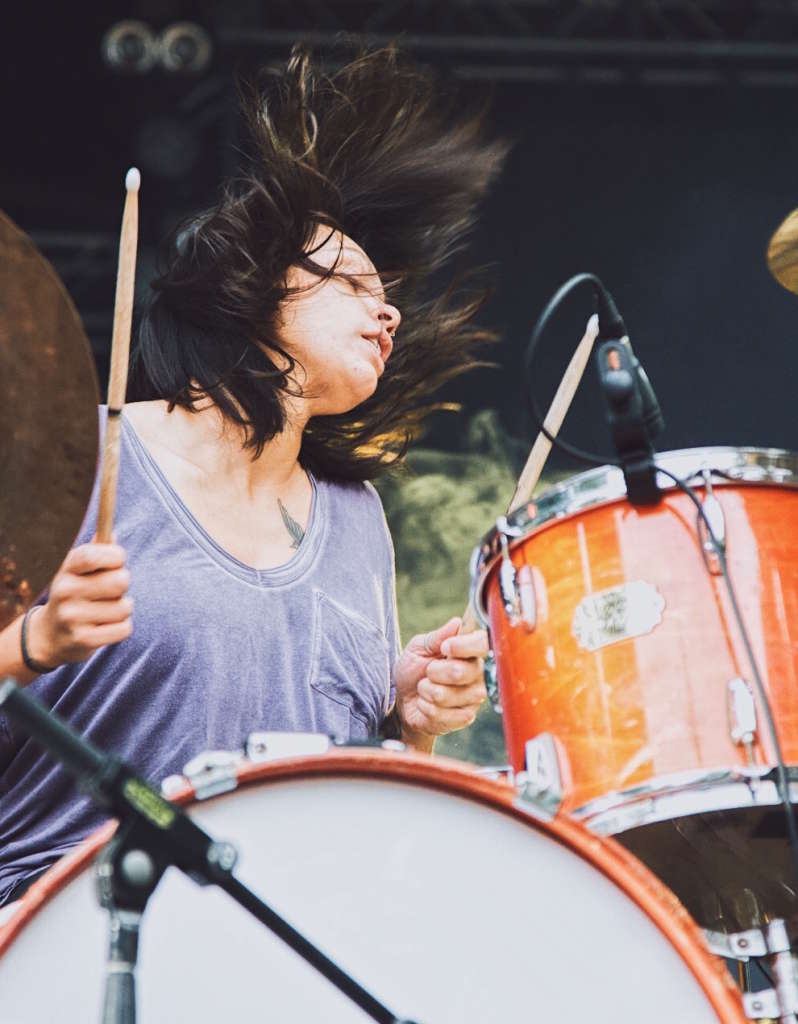 Share