Adam Nurre
Independent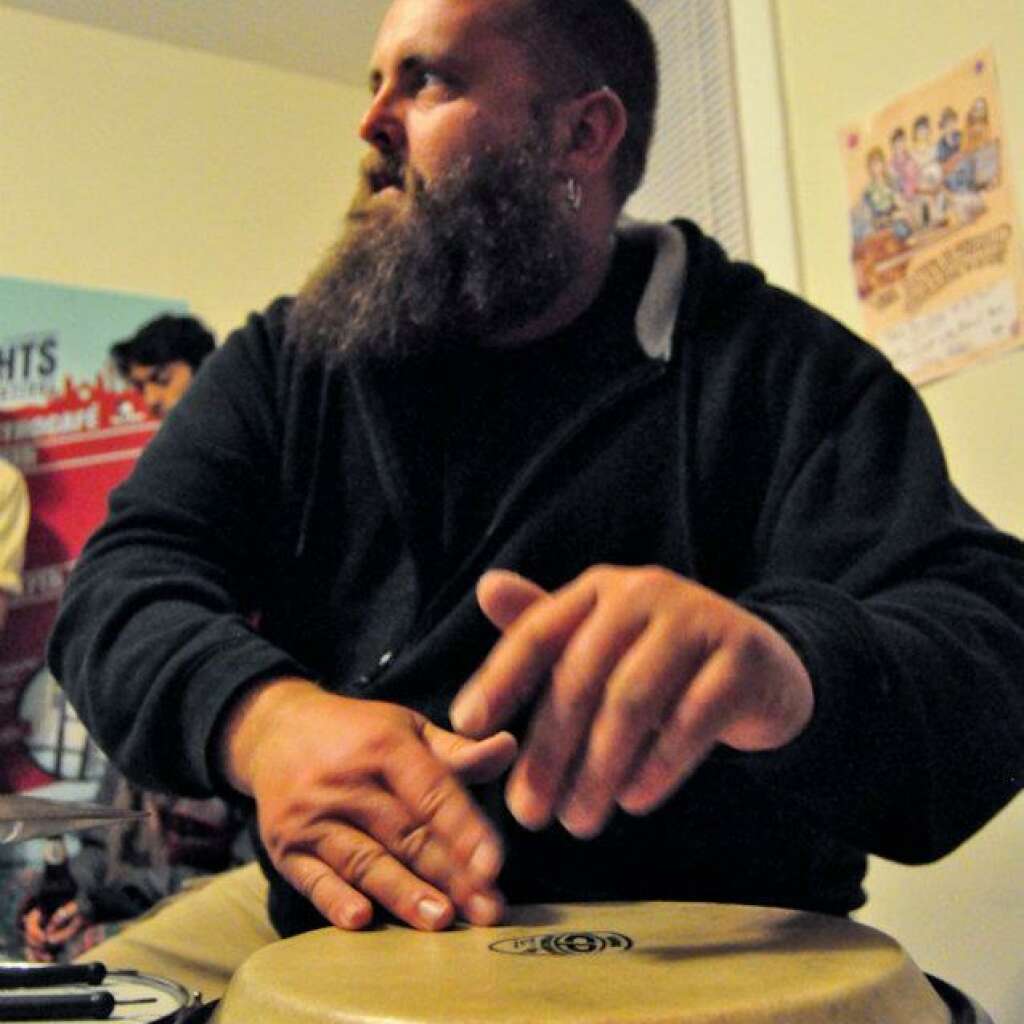 Adam Nurre began his musical training at a young age, at first learning piano and harmony singing from his parents, and later enrolling in his school music program in fifth grade.
He began playing professionally as a teenager, and has been heavily involved in performance and music education ever since. A native of Cincinnati, Ohio, Adam relocated to Austin, Texas, in summer of 2012.
Adam is a 2011 graduate of Northern Kentucky University, where he received his BM in Music Education with a minor in percussion performance. While at NKU, he was selected for the KMEA All-Collegiate Jazz Band in 2008, the PAS Kentucky Intercollegiate Percussion Ensemble in 2009, and has twice had the honor of performing at the KMEA annual convention: with the Wind Ensemble in 2009 and the NKU Big Band in 2010. Adam was named winner of the first annual NKU Symphonic Winds Solo Competition in spring 2010, and was a two-time recipient of the NKU Corbett Scholarship for the Arts in 2010 and 2011. In addition, Adam was invited to perform as a marimba soloist with the NKU Symphonic Winds at the OMEA convention in January 2011, with the Lakota West HS Wind Ensemble in fall 2011, and with the Cincinnati Symphony Orchestra as part of their educational 'Young Peoples Concerts' series for the 2010-2011 season.
Adam began his teaching career in 1999, and has experience ranging from private lessons and small groups to percussion classes and conducting concert bands. He was director of percussion at Colerain HS in Cincinnati, Ohio, from 2002-2012, and is currently an assistant percussion instructor at Rouse HS and Wiley MS in Leander, Texas. Adam also maintains a private lesson studio at the Lakeway Music Academy and with the Kids in a New Groove program, and teaches elementary music enrichment classes with the AllRhythms program, all based in Austin, Texas.
Outside of his teaching commitments, Adam also keeps a busy performance schedule, and can be seen performing around the Austin area several nights a week. He is currently the full-time drummer for both Carson McHone (singer-songwriter/country) and the Jackie Myers Band (r&b/jazz/funk), and also plays bass and serves as bandleader for Cheeba McIntyre (reggae). In addition to playing in and around central Texas, Adam tours frequently around the US and Canada. Adam appeared on four independent album releases in 2014, and continues to work steadily as a freelance percussionist and studio musician in Austin.
When he is not playing or teaching, Adam has found additional success as a composer and arranger. He has written marching band and percussion arrangements for multiple schools in Ohio, Kentucky, and Texas, and has also been commissioned to write several solo/chamber percussion pieces for college recitals. Recently, Adam has taken interest in film and game scoring, and is currently working on expanding his compositional portfolio.
Adam is a member of TMEA and PAS, and a proud endorser of DREAM Cymbals.
Videos
Links
Share