Drew Parent
Independent
Drew Parent is a versatile percussionist, music educator, clinician, composer and arranger.
His experience includes teaching and performing in a variety of percussion areas including drumset, mallet percussion, orchestral percussion, marching percussion, and improvisation. He has lived a life rich in musical exploration starting at the age of seven with piano lessons followed by guitar, bass, saxophone, and finally percussion. Drew holds a Bachelors in Music Education from Saginaw Valley State University, a Masters of Music in Percussion Performance from Central Michigan University, and a Specialist Certificate in Jazz Improvisation from Berkley College of Music Online. Drew has had the privilege to study with Andrew Spencer, Gary Burton, Gwendolyn Dease, Jonathon Ovalle, Eric Shinn, Tony Rongo, Colin Mcnutt, Lee Beddis, Chris Hestin, Martin Hotte, Richard Hogan, Greg Cole, Robbie Smith, and Jeff Hall.
Drew is on faculty at Owens Community College (Toledo, OH) teaching general music courses in music theory and music business, percussion lessons, and percussion ensemble. He also teaches at a number of Toledo area schools including Gateway MS, Maumee HS, Whitmer HS, Springfield HS, and Rogers MS/HS, where he directs the drumline, percussion ensemble, teaches private lessons, and runs percussion sectionals.
Along with teaching, Drew also maintains an active career in performance. His current musical endeavors include the world percussion group RELA, solo percussion performances, drumset with various bands and solo artists including collaboration with Detroit singer/songwriter Keri Lynn Roche, and lastly performing with local orchestra's and chamber ensembles. Check out the PROJECTS page for more information on what Drew has been working on!
Drew has performed with the Livonia Symphony (MI), the Macomb Symphony (MI), the Fort Wayne Philharmonic (IN), the Adrian Symphony (MI), the Five Lakes Silver Brass Band (MI), the Motor City Brass Band (MI). the Central Michigan Symphonic Wind Ensemble, and the Detroit Civic Orchestra (MI). He has also achieved a successful career in the marching arts that include seven seasons of indoor drumline (WGI) with Northcoast Academy Percussion Ensemble and Arthur Hill High School, along with five seasons of drum corps (DCI) with the Madison Scouts, the Glassmen, and the Amercianos Drum and Bugle Corps.
Drew is a member of the Percussive Arts Society and proudly endorses Pearl/Adams drums and Percussion, Black Swamp Percussion, Vic Firth Drumticks, Remo Drumheads, and Dream Cymbals.
Photos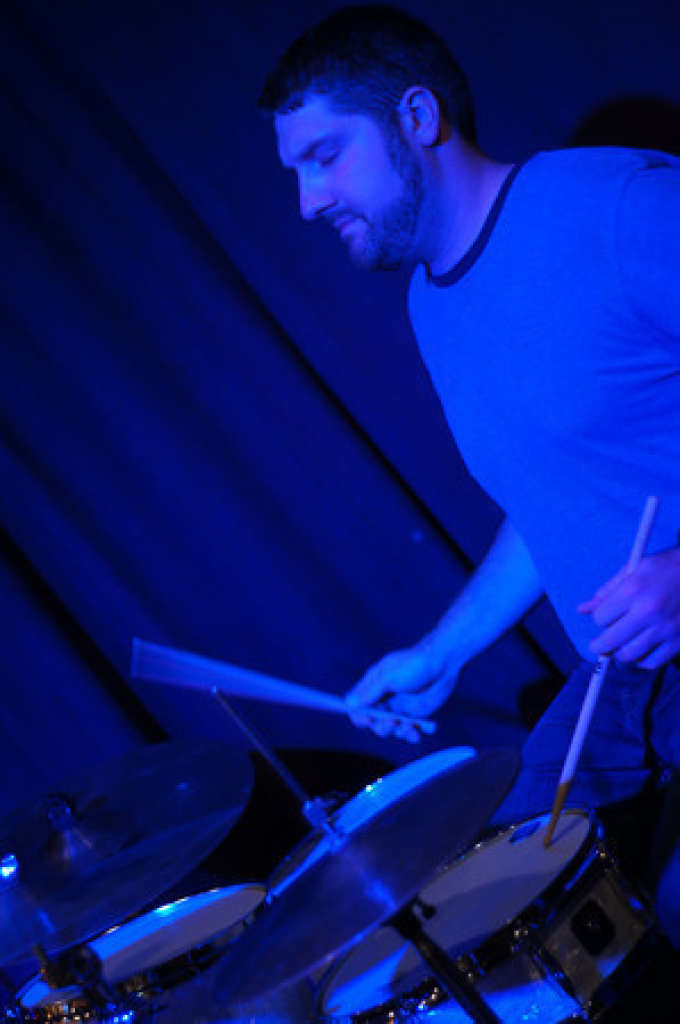 Links
Share