Dan Palovich
Valencia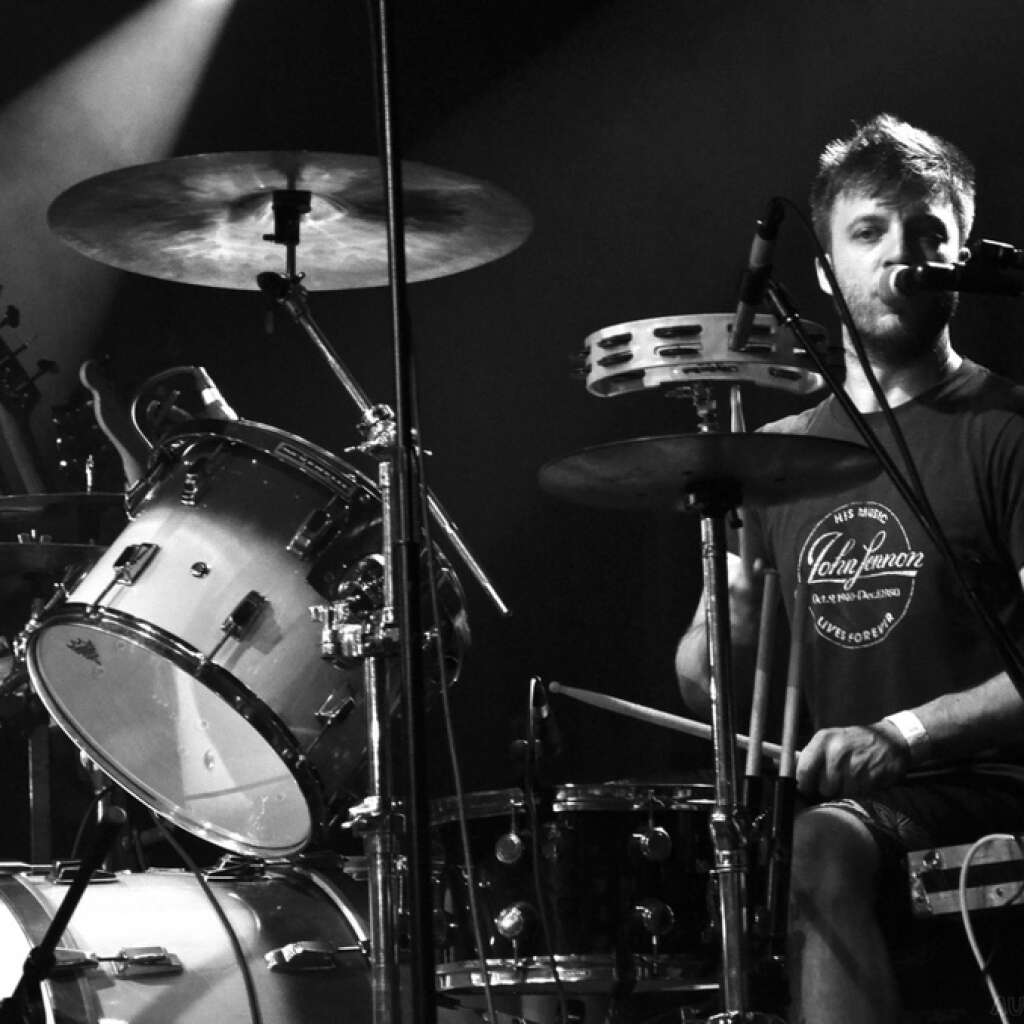 Dan has had found a natural passion for drumming ever since he helped to put a friend's uncle's old drum set back together when he was 12 years old.
If he could go back and see it now, everything was most likely upside-down. But, he played his first 1-2, 1-2-3 all the same. He would attest, there was no turning back.
And although wrongfully accused of being a guitar player for some-time in the past, Dan is finally back on the throne where he belongs.
Dan also enjoys restoring and embellishing musical instruments that would otherwise end-up in the trash. Including an assortment of drums, guitars, amplifiers and toy pianos. And his main kit is no different. The same lugs have been used for 3 previous kits, the latest of which is centred around an old CB Percussion kick drum reconstituted, and a 14" tom turned snare.
He is currently happily drumming with a band called Valencia.
And near on the horizon for Dan is a full-length record featuring a selection of his original music library.
"I couldn't think of a more fitting name for these cymbals. Beautiful sound, performance and look… well, and price. Pinch me."
"I love to share my Dreams, and to see the woe in another drummer's expression when he/she not only gets to hear them first-hand, but play and feel them as well."
Share