Randy Schwartz
John Craigie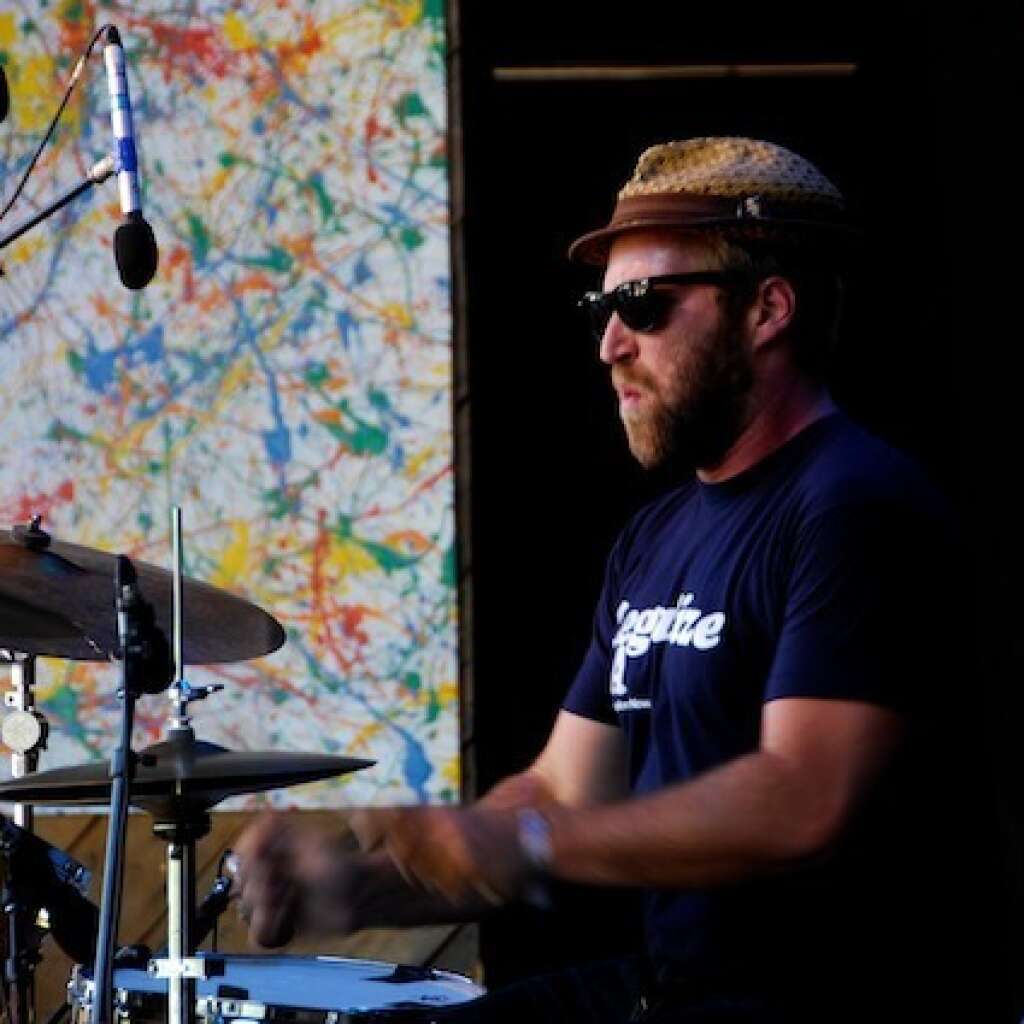 Randy Schwartz is committed to the pure transfer of energy that occurs through music. His playing has been called "prototypical" for his passionate approach to finding what is right in the moment.
His style could be called jazz, rock, breakbeat, latin, fusion, etc., but it would be impossible to categorize his playing into particular styles because of this ability to bend the rules of what is "right" and what "feels right". It has been said, "he plays drums as if he's going to war." While this assessment is correct in his commitment to the instrument and the music, it mistakenly categorizes Schwartz as serious and solemn because of the true joy he gets from playing and the elation he brings to his crowds.
Schwartz is best known for his work with singer-songwriter Brett Dennen from 2003 until 2010. The two started together in college by recording a demo for their friends that went on to become a release from Dualtone records and sold around 60,000 copies. They played as a duo for years building a following throughout the country. This eventually led to the addition of a full band that worked a demanding tour schedule across the country, throughout Europe, extended trips to Australia, and occasional appearances in Asia. Highlights through this period included multiple opening tours with John Mayer, Sheryl Crow, OAR, and Guster, and double headlining tours with Grace Potter, Sara Bareilles, Mason Jennings, and Colbie Caillait. This included large stage slots at Bonnaroo, Coachella, Rothbury, Mountain Jam, and numerous other festivals. Schwartz appeared on Conan, Leno, Letterman, Ellen, Good Morning America, and Jimmy Kimmel with Dennen. He was asked to perform onstage with The Wailers, members of Phish, Mason Jennings, Ozomatli, and countless others. Randy left the Dennen project in 2010 in an effort to pursue his own personal projects and spend more time in one place.
Since 2010 Schwartz has diversified his interests by spending more time teaching and producing, while maintaining multiple performing projects. He has produced the last three records (and is currently working on a fourth) by folk singer John Craigie, who has been steadily growing his fan base through relentless international touring for the last 10 years. He has maintained a student base between 5 and 10 students in an effort to find fewer students with higher skill levels that Schwartz works very closely with to pass on the lessons he has cultivated. He is currently working on a book that focuses on is teaching philosophy of "freedom of the limbs". His current performing projects include Ethiopian jazz band, Sun Hop Fat, occasional dates with Craigie and Dennen, and the LPs, an album cover band. The immediate future holds club dates and the summer festival circuit up and down the west coast with Sun Hop Fat, finishing his fourth release with Craigie, and the completion of his book by end of year.
Videos
Photos
Share