Eddan Sparks
Independent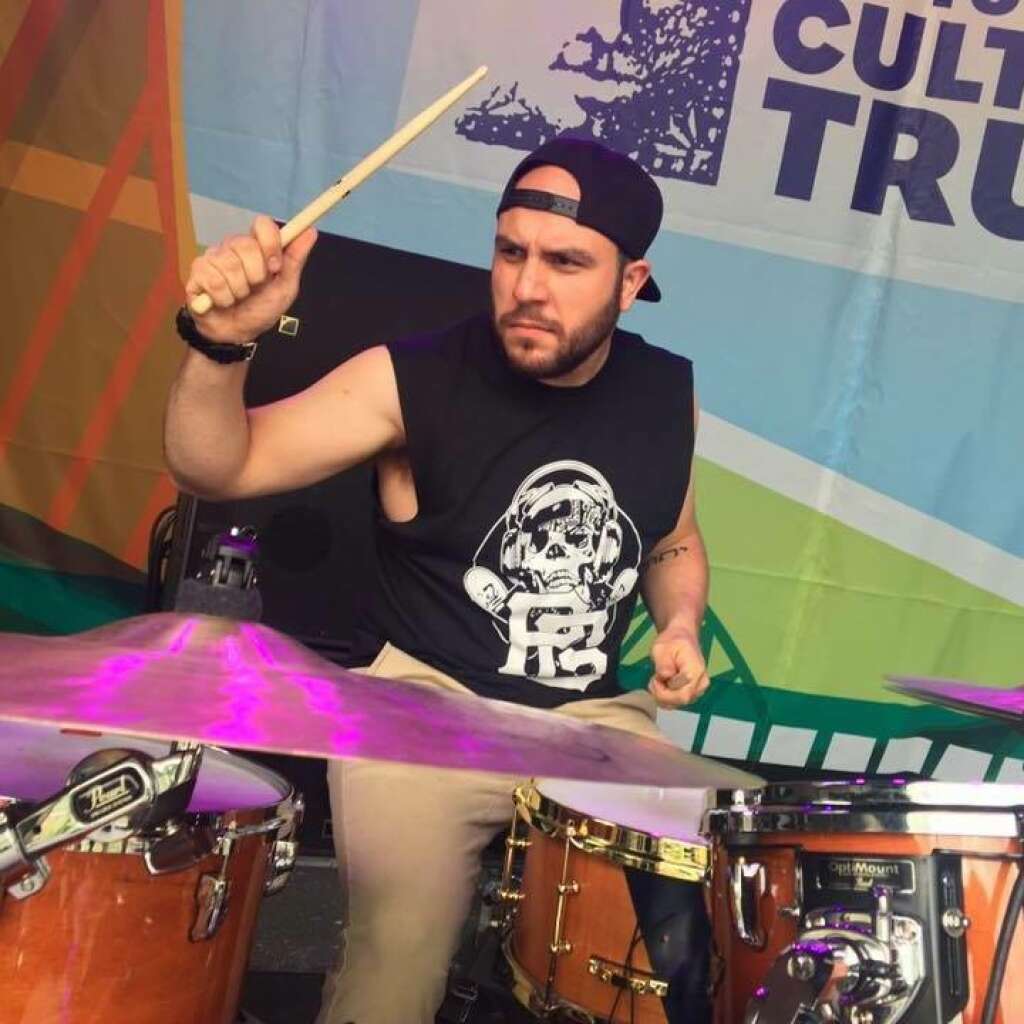 My name is Eddan Sparks. I am a twenty-four year old professional drummer based out of Pittsburgh Pennsylvania and I have been playing professionally for the past eleven years.
I started playing drums seriously when at ten years old when my parents bought my first real drum set. However, there is home video of me at 18 months being propped up and playing on pots and pans to my parent's album. No, I was not a Tony Royster Jr., but I was alternating my hands.
I was brought up in a house of artists and musicians. My parents have been professional musicians for the past forty years and have toured the world several times over. That being said, music has always been in my blood. I always had an interest in the drums, but in my house you had to take 5 years of classical piano before you could branch off into any other instruments. At the age of ten, my parents bought me a Yamaha Hip Gig with a starter pack of cymbals and that is when I really began taking the drums seriously.
Because we traveled so much in my younger life, my three sisters and I were homeschooled. As you can imagine, that lead to being looked at as very different and weird by most of the kids I had the chance to be around. Since I felt like a pariah for most of my younger life, I spent hours everyday on my drum set playing along to bands ranging from Led Zeppelin to Earth Wind and Fire. I spent so much time behind my drums Once I hit high school I was able to broaden my horizons a bit more in terms of my gigs and the genres in which I was proficient. I tried out for the performing arts high school in Pittsburgh twice and both times I was denied since I was a self-taught drummer and did not have much theoretical knowledge. So that landed me in a pretty rough public school. There was a lot that was messed up about that school, but one of the things that made me into the musician I am today is that I was a big fish in a little pond. That gave me the privilege to be the only drummer for the jazz After high school I started getting involved with freelance work. I had created a reputation for myself over the previous years so I could get a fair amount of work. That led me to a lot of bars, but also to some pretty cool local venues. I always wanted to get into another originals band though. I should also note that the whole time here I had still been playing pretty heavily with my parents.
I was pretty much a gun for hire in Pittsburgh from age seventeen to twenty. It was around the time I turned twenty that I got involved with Dan Getkin and the Twelve Six. At the time it was actually named Dan Getkin and The Masters of American Music, which is truly an unfortunate name. Anyways, that was the first really serious originals band I had been in permanently other than my parents. I started playing with them and not long after I started getting a fair amount of people asking if I wanted to be in this band or that. By the time I was twenty-two I was actually playi A big change in my life as a drummer came in June of 2017 when I took the jump to drumming full time. Through a series of events and inspirations, it had become apparent to me that it was time to go after what I've always loved. The jump was extremely intimidating since I did not have much money saved to fall back on. However, somehow just in two months I went from playing the fifteen gigs I had scheduled to 35 gigs and that included a three week stint in Michigan playing for a youth organization.
So now I guess I would be categorized as a professional freelance drummer and I am so thankful for all the work and support I get and look forward to the future. I currently play with Greg and Rebecca Sparks, I'm a part of The Sparks House house band, and I play with Dan Getkin and the Twelve Six. I have recorded an alternative pop/jazz album, a hip-hop album, and three rock albums. I am foremost a freelance drummer in multiple genres.
Videos
Photos
Links
Share