Matthew Timman
Flagstaff Symphony Orchestra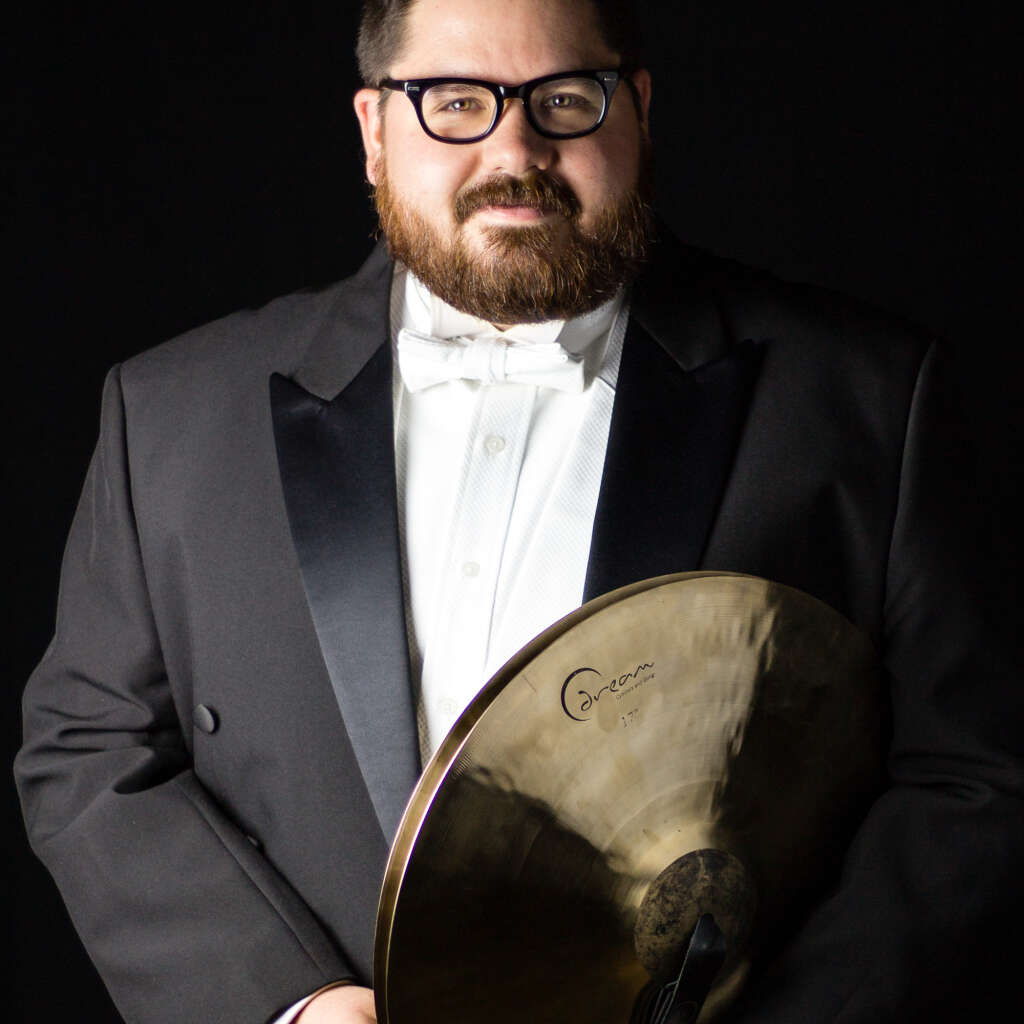 Dr. Matthew Timman is a percussionist currently based out of Tucson, Arizona.
Dr. Timman received his Doctor of Musical Arts degree in percussion performance with a minor in Ethnomusicology from the The University of Arizona. Previous to relocation to Arizona, Dr. Timman received Masters and Bachelors degrees in percussion performance from Bowling Green State University and The University of Toledo, respectively.
As an orchestral musician, Dr. Timman currently serves as Principal Percussionist with the North State Symphony (Chico/Redding, CA), Section Percussionist with the Flagstaff Symphony Orchestra (Flagstaff, AZ) and Section Percussionist with the Sierra Vista Symphony Orchestra (Sierra Vista, AZ). Additionally, Dr. Timman serves as substitute percussionist with the Tucson Symphony Orchestra (Tucson, AZ), Arizona Opera Orchestra (Phoenix, AZ), Stockton Symphony (Stockton, CA) and Rogue Valley Symphony (Ashland, OR).
An active advocate of contemporary music, Dr. Timman has had the opportunity to work with numerous key composers and performers during the course of his career including Stuart Saunders Smith, Steve Reich, John Luther Adams, George Lewis and the members of So Percussion Group.
As an educator, Dr. Timman has experience in instructing students from kindergarten through college aged. He has acted in various roles including private lessons instructor, ensemble coach, clinician, and classroom instructor of percussion pedagogy. Dr. Timman currently serves in the summer as percussion faculty for Blue Lake Fine Arts Camp in Twin Lakes, Michigan.
Dr. Timman's principal teachers have included Jonathan Ovalle, Dr. Olman Piedra, Dr. Roger Schupp and Dr. Norman Weinberg. Additional private studies in orchestral literature performance have been undertaken with Homero Ceron and Shaun Tilburg.
Dr. Timman is a proud artist endorser of Artifact Percussion and DREAM Cymbals and Gongs

Photos
Links
Share