Austin Wrinkle
Hands On'Semble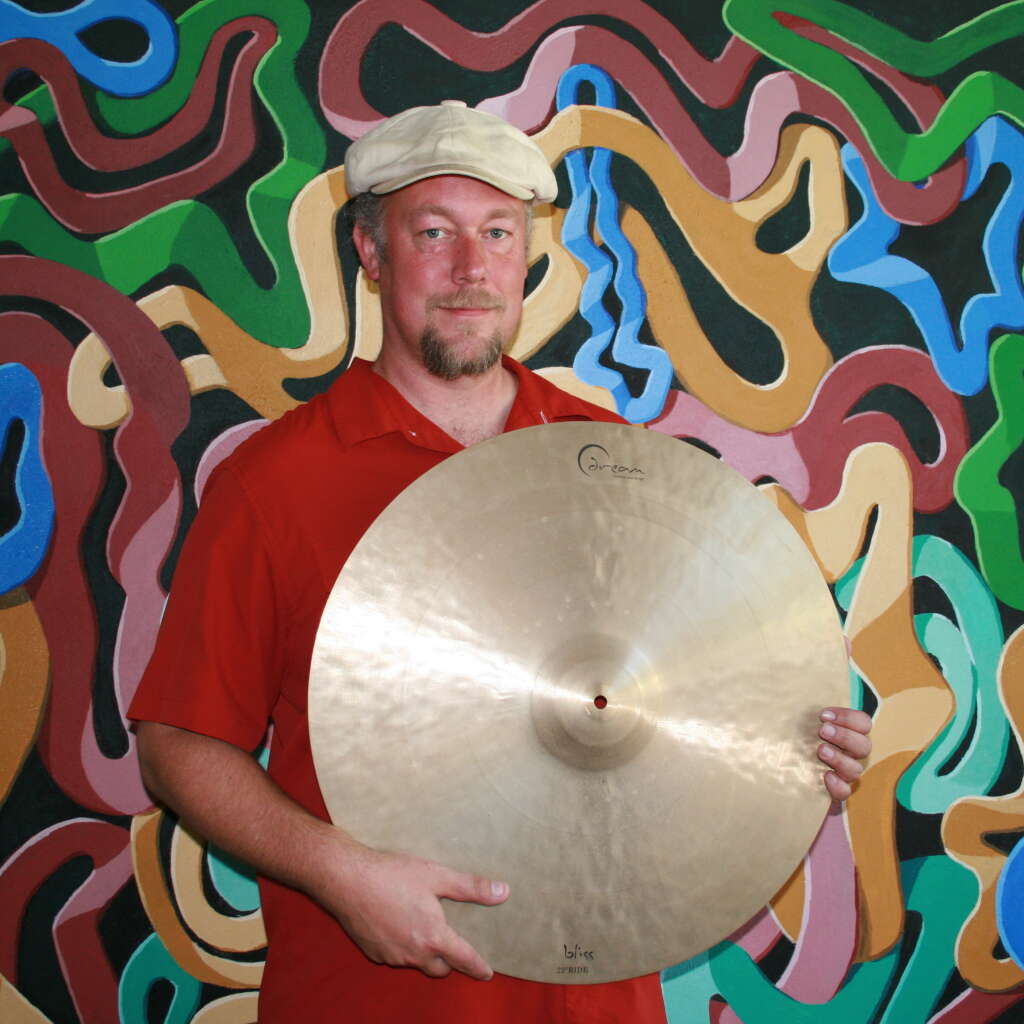 Austin Wrinkle is a versatile drummer and percussionist who has studied rhythm and drumming from near and far.
By combining techniques and concepts from many cultures, he has forged a universal approach to playing an array of percussion instruments.
He is a founding member of the internationally acclaimed percussion group Hands On'Semble, a percussion group devoted to the art of hand drumming. Winner of DRUM Magazine reader's poll award for best percussion ensemble in 2003, 2002, and first runner up award in 2001.
"A Stellar percussion group" (Modern Drummer Magazine)
Hands On'Semble has performed throughout North and South America, Europe, and Asia at many of the world's premier percussion and world music festivals, music schools and conservatories, and have collaborated with a wide array of highly esteemed percussionists including: Pandit Swapan Chaudhuri, Houman Pourmehdi, Adam Rudolph, Poovalur Sriji, Abbos Kosimov, Glen Velez, Brad Dutz, Jamey Haddad, Steve Shehan, Mark Nauseef, Pete Lockett, Ed Mann, Jerry Leake, Carlos Stasi and Guello.
Recently, Hands On'Semble worked on the soundtrack for the 2011 Universal Pictures feature film "Cowboys and Aliens", and was featured on the soundtrack to the 2010 Disney feature film, "Prince of Persia: Sands of Time", music composed by Harry Gregson-Williams. Hands On'Semble has recorded four CDs to date. Percussionists and critics worldwide have praised their recorded work as being some of the most important and interesting of it's kind:
"Masterful" (Modern Drummer Magazine)
"...a CD clearly ranking among the most interesting percussion CD's of the last ten years." ( Percussion Creative Germany)
"...This just might be the best percussion recording ever made... Every drummer should own this CD." (Percussionmusic.com)
In addition to Hands On'Semble, Austin is also a founding member of the gypsy/jazz/rock band PLOTZ! Their CD Extraordinary Renditions was the winner of "Best Instrumental CD" and "Best Instrumental Song" (Splash, by Daniel Rosenboom) from the MAVRIC Awards in Ventura County and "Best International Instrumental CD" from Toronto Exclusive Magazine's Music Awards. In a Feb 2012 concert review by Joseph Woodard in The Santa Barbara New Press, Woodard says: "A paradoxical delight and a brainiac party band, PLOTZ!...relishes its in-house blend of strong musicianship and hints of visceral fire-power along the way, with moments of improvisational abandon also lining the sound...In short, the PLOTZ! live experience is something to behold...On this night, precision met crazed energy, with intellectual carbonation in tow."
Austin is a former member of the world fusion group Hindugrass, a group that brings together elements of traditional Hindustani music from Northern India with bluegrass from Appalachia. He has collaborated with many groups and musicians in the Southern California area including the Los Angeles based Persian group Lian Ensemble with whom he has played such venues as The Getty Center and the Dorothy Chandler Music Pavilion. Other collaborations include: Musician/composer David Rosenboom, Adam
Rudolph's Organic Orchestra, World music group Califa, Singer/songwriter Jon Swift, and the Ventura based rock/blues band Moss Man.
Austin has performed at festivals such as: Alma Surf Festival, PercPan, Ritmos de Terra, and the First International Music Festival of Belo Horizonte, Encontro Internacional de Percussão in Brazil; World Drum Festival in Hamburg Germany; The Taiwan International Drum Festival, the Tainan Chi-Hsi Int'l Arts Festival – Int'l Drummers Gala and the Hsin Chu International Folk Drum Festival in Taiwan; several Percussive Arts Society International Conventions (PASIC); Seattle World Rhythm Festival; Watts Tower Day of the Drum Festival; the Different Drummer Festival, and numerous PAS "Days of Percussion" including New York City, Southern California, Central California, Northern California, Southern Oregon, Nebraska, Wisconsin, and Nevada.
Austin's composition "Wart Hog #3", was selected to be recorded at Village Recording Studio in Santa Monica, CA and included on the California Institute of the Arts' promotional CD "CalArts; Essencia Performance and Composition 1997". Wart Hog #3 has been performed by numerous percussion ensembles world-wide and has been programmed alongside illustrious composers such as John Cage, Lou Harrison, and Steve Reich.
Austin has studied under some of today's greatest drummers and percussionists. He spent many years studying with percussion vanguard John Bergamo, as well as the great tabla maestro Pandit Swapan Chaudhuri. He studied South Indian drumming with Mridangam Poovalur Srinivasan, orchestral percussion and jazz with David Johnson, West African (Ghanaian) drumming with Alfred Ladzekpo, drum set with Jazz legend Joe LaBarbara, and Persian music with Houman Pourmehdi.
Austin lives in Ventura, CA where he has taught classes at Ventura College, The City of Ventura Cultural Affairs Dept., Ventura County School of Music. He currently teaches at Pulse Drumming, "Ventura's premiere percussion education experience".
Austin Wrinkle proudly endorses Remo drumheads and world percussion, Cooperman frame drums, Mountain Rythym djembes, Wright Hand Drums, Dream Cymbals and Gongs and Fat Congas cajons and batajons.
Education:
California Institute of the Arts
Bachelor of Fine Arts in Music (1997)
Master of Fine Arts in Music (1999)
Videos
Photos
Links
Share