Bryan Alford
USA / Brookside Charter School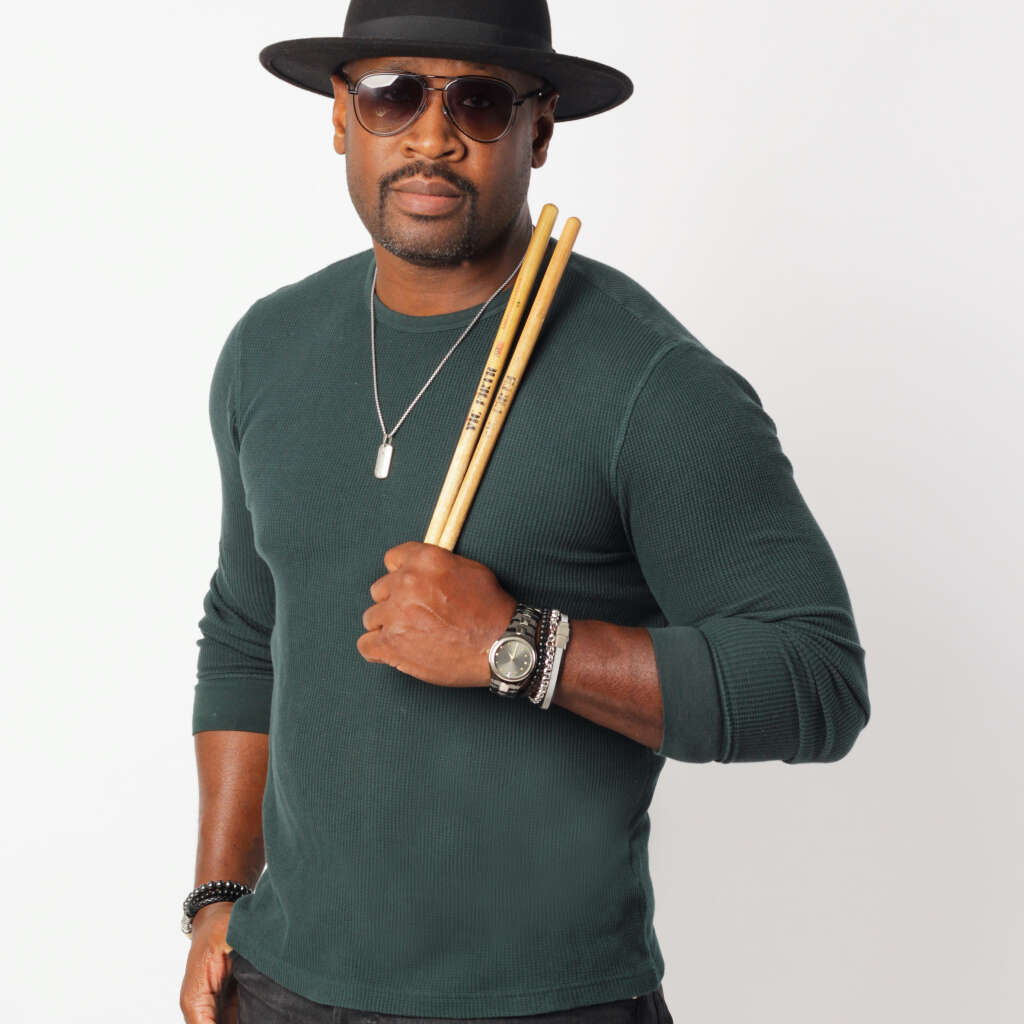 Born and raised in Kansas City Missouri, Bryan Alford is an inspirational educator and first call musician for many.
Bryan received his Music Business degree from Missouri Western State University in Saint Joseph Missouri while at the same time traveling the country with the all percussion ensemble "Sticks of Thunder." Bryan has performed regularly with several of the regions top artists for over 20 years. In 2018 he was selected to represent the United States as the US music ambassador for UNESCO in San Cristobal Mexico.
Bryan's unique style of gospel roots coupled with latin grooves and his artistry on the steel drum and percussion, caught the eye of super-producer Asaph "Alex" Ward. It was then that Bryan recorded on his first national project "the Tommie's".
Bryan's high energy and positive outlook on life are infectious and will naturally set the atmosphere around him. His ability to instantly connect and captivate his audiences has taken him from behind the drum set to center stage performing as the house entertainment for the Great Wolf Lodge resorts for over 10 years to being featured at the MGM Grand Hotel in Las Vegas Nevada and everything in between. His is in a movie that is currently running on Showtime called Christmas at the Chateau.
Bryan founded Alford music and entertainment in 1996 and has taught and inspired thousands of students for over 20 years. Bryan's impact in the community was so large in 2008 he was given the Kelsey Bush years award for his work with young musicians in the community. Bryan began receiving invitations to speak for the United Way, Missouri Western State University, high schools, parochial schools & several neighboring school districts. Bryan has written and composed music for the Brinnon and Marks comedy duo, an international vocal comedy act, as well as percussion literature for schools. He is currently working on instructional book titled, Drumming with purpose.
Bryan is also preparing to travel internationally with his newest project the "Bryan Alford Experience" featuring him on Steel Drum's. When Bryan is not performing he is giving back to the community and is currently the drumline instructor at Brookside Charter school in Kansas City Missouri where he inspires his students to be world-class musicians and citizens.

Links
Share