Jerbrel Bowens
USA / School of the Arts & Webster Central School District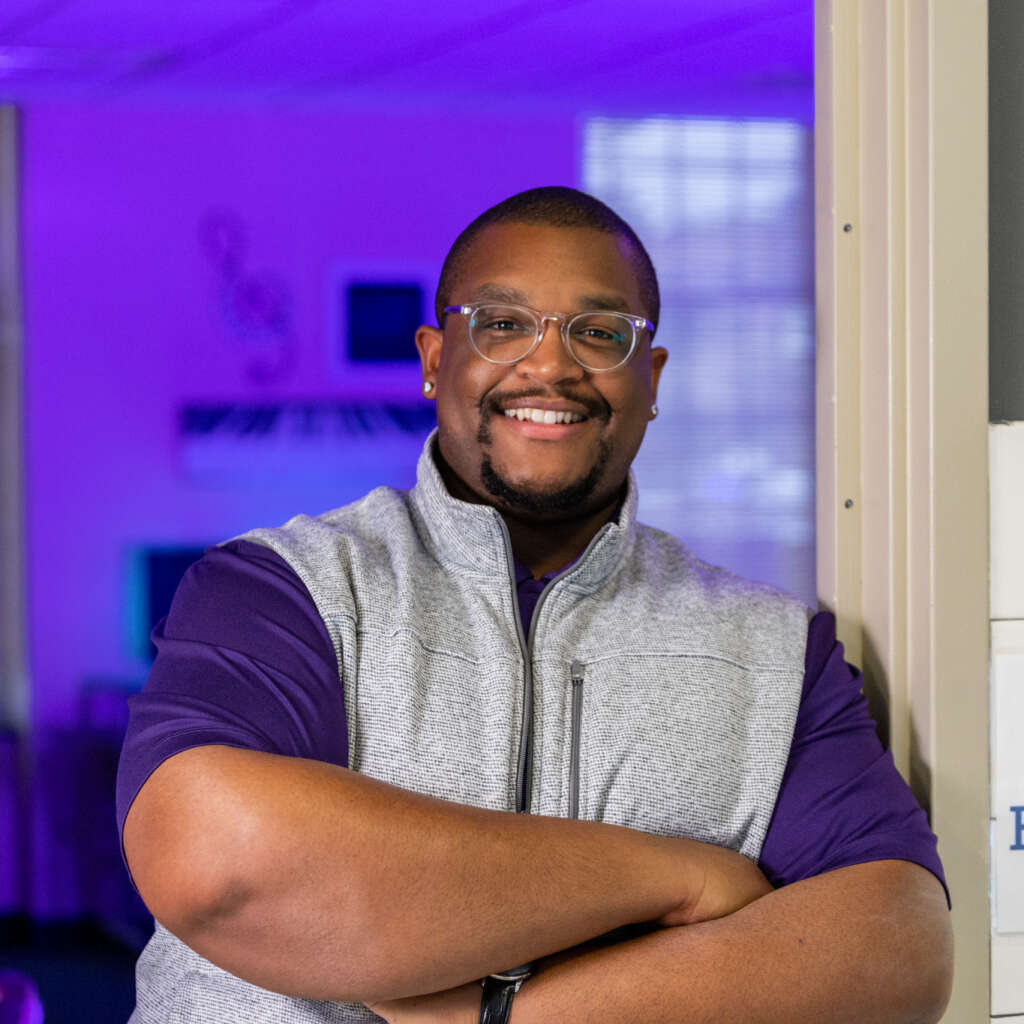 Born in February 1994, Jerbrel is an aspiring young composer that offers a wide variety of style and sound at all levels of achievement for young ensembles, all the way up to college & professional level ensembles.
Serving as a music educator, Jerbrel holds a degree in music education with an emphasis in music composition & Percussion from Houghton College in Houghton N.Y. Jerbrel also holds a New York State Teaching certificate for K-12 music. He has studied composition under Dr. Carrie Magin, and has also studied with Dr. David H. Davies. Jerbrel studied percussion under Dustin Woodard, and Jim Tiller. He also studies and performed jazz with Dr. Ken Crane (former trombonist for big names like Buddy Rich, and Maynard Ferguson). Jerbrel graduated from Webster Schroeder High School in 2012 located in Webster NY, where he grew as a percussionist and composer. He marched four years as a snare drummer and has also served as section leader for the 2011 field season and the winter percussion ensemble. He has been involved with and influenced by the drum corps world since 2009. Starting off as an instructor and arranger for the Pioneer High School Marching Panthers, Jerbrel was able to hone his skills and develop a passion for education and the marching arts. Jerbrel is currently the director of the Webster High School Marching Band and Percussion arranger. He also serves as the director and arranger for the Webster Indoor Percussion Theatre. In 2016 Jerbrel started his public school serves as an elementary band/ general music teacher at Renaissance Academy Charter School of the Arts in Greece NY. Currently, Jerbrel is the music theory, general music 7 at School of the Arts in Rochester NY. During the 2015 and 2016 season, Jerbrel was the front ensemble instructor for the Victor Marching Blue Devils, (2015 New York State Field Band 1st Place Grand Champions) and the Victor indoor percussion ensemble as the front ensemble instructor (2016 New York State Percussion Circuit 1st place Grand Champions).
Jerbrel has had an arrangement of his drumline composition (Champion Groove) performed live on BBC News during the Royal Legion Remembrance Ceremony, as well as other drumline cadences performed during the Outback Bowl (US). While at Houghton College, many of Jerbrel's works for big band, jazz combo, and wind ensemble have been premiered and recorded by top musicians and ensembles in the Greatbatch School of Music. Jerbrel's Drum Corps composition entitled "Conversational Jazz" was featured on SciMax Radio. Jerbrel has also served as the arranger for indoor drumlines in Belgium Germany, Panorama California, Chula Vista California, Texas, South Carolina, Virginia, Washington, Florida, NY, China, and Japan. The arrangement of the "doxology" was performed in Germany, March of 2017 by the Killian Wind Orchestra, and by another ensemble from Germany, fall of 2016. Recently, Jerbrel has had multiple pieces purchased by Perishing's own Army Band (United States Army Band). Aside from his won publishing, Jerbrel is an official composer for Tresona Music, a world-known copyright/ licensing company for live music, theater, and other forms of public performances. An array of Jerbrel's wind ensemble/ marching band chorales has been performed by numerous groups across the globe, including Hong Kong, Beijing (home of WGI China). Early on in Jerbrel's composing career, he was brought onto the Enlightened Music marching composers group in 2014.
Jerbrel has been composing since the age of 8 and continues to prosper in this field. He has written over 100+ pieces for Marching Band, Drum Corps, Wind Ensemble, Choir, Indoor Percussion, Chamber ensembles, Orchestra, and drumline. He looks to serve ensembles, students, and educators that love to make and perform music just as much as he does.

Links
Share