Michael Otto
USA / Patterson Park Music Lessons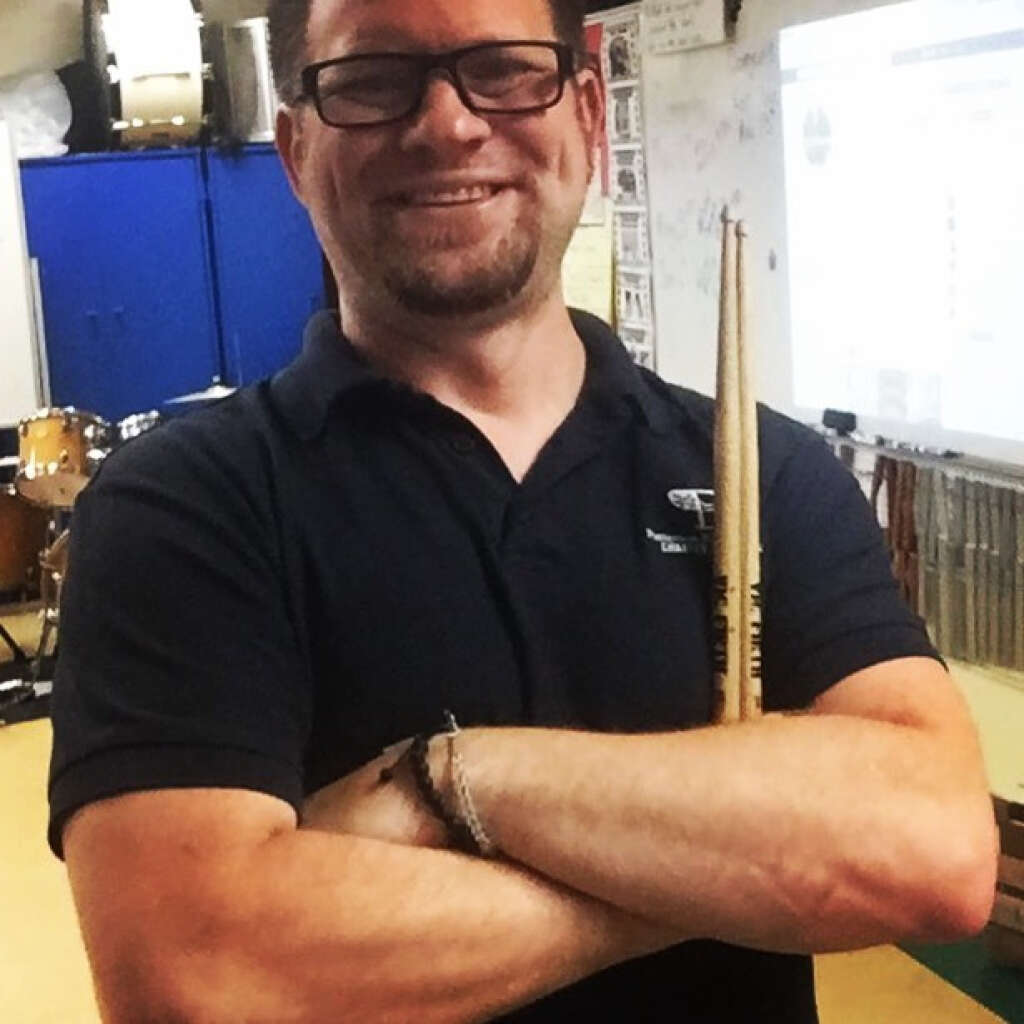 One of the many great drummers to come out of Erie, PA in the 90's Mike Otto was a stand out in the pop music culture of the time.
Mike backed some of the great musicians on the scene most notably the band FP503 along with Ephriam "Tiger" Biletnikoff, Pete Gool and Mark Hoffman. Fp503 broke ground in Erie combining EuroPop with a truly American Sound. fp503 generated comparisons to Simple Minds, Depeche Mode, U2, The Fixx, The Police, Radiohead, INXS, Roxy Music and Peter Gabriel. Their style spans the musical spectrum of dark moody soundscapes, ballads, and driving pop songs. fp503's songs gained regular rotation on radio stations in the U.S., Canada, and Europe and opening for Modern English.
While Mike was making a name for himself in the club scene, he was also maintaining his Rudimental (marching snare) Chops with the formidable DCA (Drum Corps Associates) Erie Thunderbirds Drum and Bugle Corps. The Corps has won 6 Mini Corps titles in the mid 90's and Mike performed on Snare Drum when the corps recorded the highest score of 105 out of 100 in 1995!
In 1999 Mike followed his dreams of being an educator that lead him to begin teaching in Baltimore, MD. Mike began teaching in Baltimore County until he decided to go where he felt he was most needed, Baltimore City Public Schools. Mike wrote his own curriculum, planned school wide concerts, all while building a massive teaching practice at Coffey Music in Westminster MD where he was teaching nearly 40 private students each week!
It didn't take long for Mike to be noticed in the clubs of Fells Point in downtown Baltimore. Soon he was playing with one of the best blues/party bands in the region, The Heaters. The Heaters were seen all over Maryland, New Jersey and Eastern Pennsylvania and made numerous television appearances on Baltimore's Channel 2, WMAR TV.
While the rock of the Heaters kept people jumping up to dance, Mike also had a quiet side. Mike performed with Paul Snyder until his passing in 2014. Paul weaved jazz, standards and blues with smooth vocals and tasteful guitar work. Mike appeared with Paul regularly at the Rehoboth Beach Jazz Festival and was top of the list when it came to weddings around the D.C. area.
Today Mike is active playing drum set with TwiceAYear and the Philtones, rudimental snare drum with the Fort McHenry Guard and playing multi-percussion setups for various singer songwriters in and around Baltimore.
Links
Share