Brendan Vincent
USA / Prairie Central Consolidated School District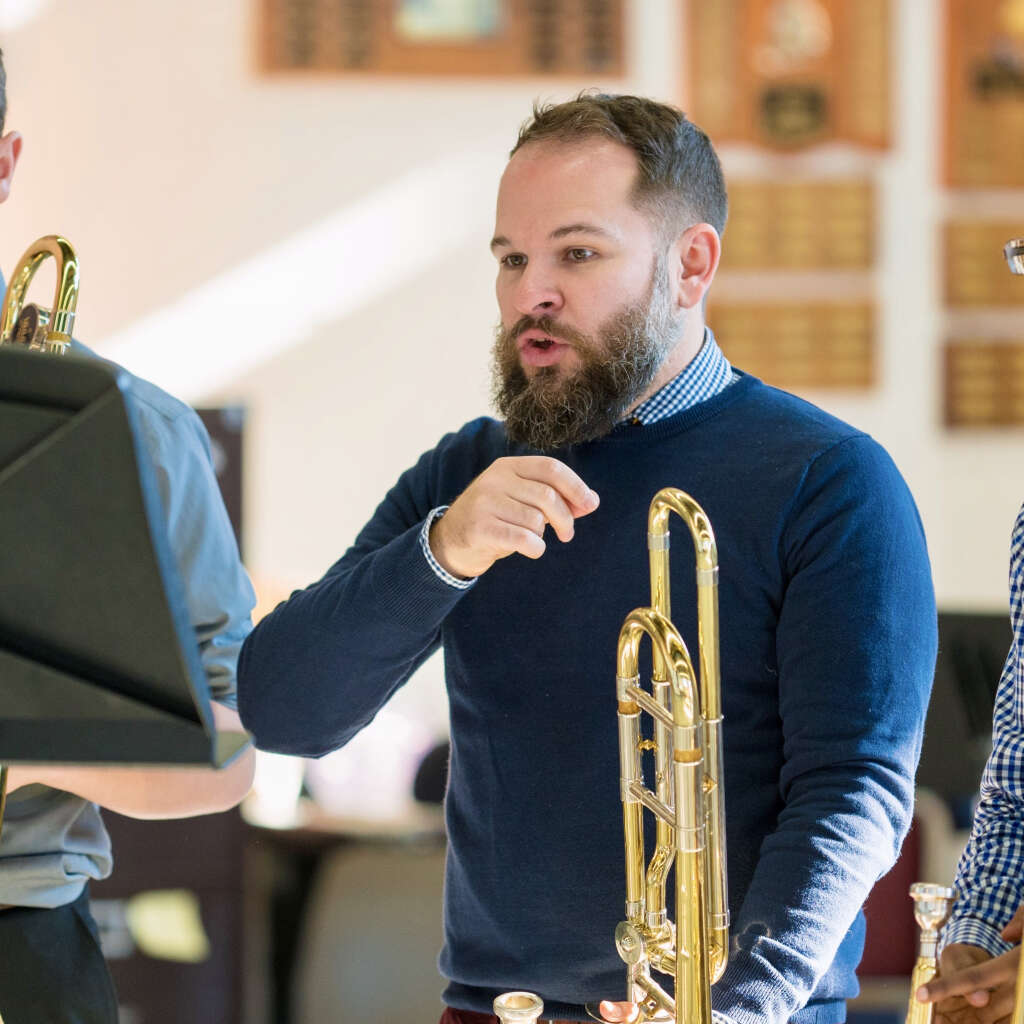 Brendan Vincent is the Director of Bands at Prairie Central High School. At Prairie Central he teaches concert band, marching band, pep band, jazz band, improvisation, music theory/history, beginning band, and assists at the junior high school.
Mr. Vincent formerly served as the Director of Instrumental Music at St. Joseph's Collegiate Institute in Buffalo, New York. Before his appointment at St. Joe's, he was the Director of Bands at Hunter Magnet Elementary in Raleigh, North Carolina and served as the Assistant Marching Band Director for Enloe Magnet High School.
A native of Kentucky, Mr. Vincent is a graduate of the University of Louisville where he earned a bachelor's degree in music education. After teaching for a year in Kentucky, he completed a Master of Arts in Curriculum and Instruction with an emphasis on wind conducting and music education research at the University of Alabama. While at Alabama, Mr. Vincent served as a graduate teaching assistant for the marching band, taught classes for the music education department, and conducted the Tuscaloosa Winds Community Band.
Mr. Vincent is a former marching member of Spirit Drum and Bugle Corps (2002-2004) and the Cavaliers Drum and Bugle Corps (2005-2006). He has worked with many programs throughout the country including Spirit Drum and Bugle Corps, Carolina Gold Drum and Bugle Corps, Alchemy Independent Percussion Ensemble, Eastern High School (KY), Oldham County High School (KY), Ola High School (GA), and Green Hope High School (NC).
Links
Share